April 2019
A few years ago, it was estimated that 43.5 million adults had provided care for someone in the previous 12 months. The care provided by family members is vitally important—yet it is generally not financially compensated and usually not well-integrated into health care systems. Ultimately, failing to support them costs health care systems, the economy, and communities.
In 2016, the Maine Health Access Foundation Board approved an extension of its strategic plan, as a bridge between the founding CEO and a new leader. Two issues were added to MeHAF's work: equity, and the opiate epidemic. We had ideas about how to tackle the latter. We did not know where to start with the former.
Palm Beach County, Florida became an epicenter for the nation's deadly opioid crisis, with the number of opioid-related deaths hitting epidemic proportions in 2016. An upward trend in deaths continued, with nearly 600 fatal overdoses recorded in 2017. In response, Southeast Florida Behavioral Health Network partnered with Palm Health Foundation, Hanley Foundation, and the Town of Palm Beach United Way to bring the Rapid Results Institute to Palm Beach County.
Rural America contains at least 90 percent of the nation's territory and about 20 percent of its population, yet only seven percent of private philanthropic dollars find their way to these regions. This situation motivated Campbell University's Office of Rural Philanthropic Analysis (ORPA) to identify and encourage good philanthropic practice in rural America. Visits in 2018 to Washington State, New Mexico, Iowa, Maine, and New Hampshire exposed a team from ORPA to the frontlines of rural grantmaking.
"The numbers are clear. Some members of our community—particularly our communities of color—face significant challenges to good health, wellness, and opportunity. We need to lead community change so everyone can live a long, healthy life. This is why we are focused on advocating for policies and practices that promise more equitable health outcomes for people of color, elevating voices of leaders from communities of color and strengthening the abilities and resources of community organizations to catalyze movements for social change."
-Nikki Highsmith Vernick, President and CEO of the Horizon Foundation
GIH NEWS
New Publication: Foundations Helping Consumers Find Their Way
Health foundations have long supported the essential work that connects consumers to health insurance coverage. After the passage of the ACA, foundations put that experience to work to promote consumer awareness and uptake of the new coverage options. Our new scan of the field, Foundations Helping Consumers Find Their Way, explores the myriad ways in which health philanthropy supported consumer assistance related to health insurance coverage in the years following the passage of the ACA, the challenges that arose during the course of that work, and the opportunities that foundations capitalized on. The scan includes results from a survey of 47 GIH Funding Partner organizations and also features in-depth interviews with five foundations investing in consumer assistance. This publication shares key findings to inform funders as they strategize about the next generation of work.
Spaces Going Fast – Register for #GIHac 2019 Today
Register before May 31 for the GIH Annual Conference on Health Philanthropy, the largest gathering of health funders in the country! Join us in Seattle from June 12–14 for three days of knowledge sharing and networking with bright minds, seasoned experts, and innovative practitioners. The GIH annual conference is open to the staff and trustees of foundations and corporate giving programs, as well as staff of philanthropy-serving organizations. Learn more about registration, eligibility, and this year's lineup by clicking here.
PHILANTHROPY @ WORK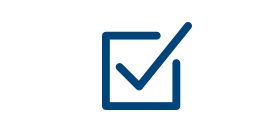 Grants & Programs
Blue Cross and Blue Shield of North Carolina Foundation (Durham, NC) • Blue Cross & Blue Shield of Rhode Island (Providence, RI) • CDC Foundation (Atlanta, GA) • Con Alma Health Foundation (Santa Fe, NM) • John A. Hartford Foundation (New York, NY) • HealthSpark Foundation (Colmar, PA) • Maine Health Access Foundation (Augusta, ME) • The Harry and Jeanette Weinberg Foundation (Owings Mills, MD)
Read More →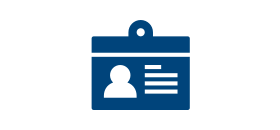 Transitions
Kurt Chilcott, Katherine A. Flores, MD, Britta Guerrero, and Vien Truong, Esq., (The California Endowment) • Dr. Janine Davidson and Morris Price (Rose Community Foundation) • Stacey Easterling (Missouri Foundation for Health) • Dr. Peter Long and Carolyn Wang Kong (Blue Shield of California Foundation) • Erica Salas (Paso del Norte Community Foundation) • J. Everett Wilson (Health Foundation of South Florida)
Read More →
Reports
Blue Shield of California Foundation (San Francisco, CA) • HealthSpark Foundation (Colmar, PA) • Kentucky Voices for Health (Louisville, KY) • NYS Health (New York, NY) • RCHN Community Health Foundation (New York, NY)
Read More →
Grantmakers In Health, 1100 Connecticut Avenue NW, Suite 1200, Washington, DC 20036