May 2019
We should not have to make the case for oral health programming, but the reality is that the health effects of oral health disparities are not widely recognized—despite the fact that these disparities continue to be persistent and pervasive.
Philanthropy's greatest freedom is, perhaps, the freedom to fail. This insight, stated in Terrance Keenan's monograph, "The Promise at Hand: Prospects for Foundation Leadership in the 1990s," sparked robust dialogue during the 2018 Terrance Keenan Institute for Emerging Leaders in Health Philanthropy.
"We believe the role of philanthropy has the potential to be impactful beyond simply funding organizations. Through capacity building and collaborative efforts, funders can assist grant awardees in increasing program impact and sustainability—and when this happens, it's their community members that benefit most. We look forward to discovering new ways to further this ripple effect."
-Rich Buckley, President, AstraZeneca HealthCare Foundation
GIH NEWS
#GIHac Rates Increase Friday – Register Today!
The GIH Annual Conference on Health Philanthropy is your opportunity to connect with your philanthropic peers, as well as the bright minds, seasoned experts, and innovative practitioners on the issues and challenges that matter the most to our field. The GIH annual conference is open to staff and trustees of foundations and corporate giving programs. Click here to view information on this year's sessions, workshops, and site visits, and to register! Rates increase May 25.
PHILANTHROPY @ WORK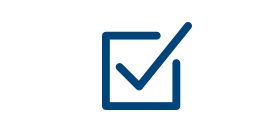 Grants & Programs
Austin-Bailey Health and Wellness Foundation (Canton, OH) • BHHS Legacy Foundation (Phoenix, AZ) • Blue Shield of California Foundation (San Francisco, CA) • The Boston Foundation (Boston, MA) • Rider-Pool Foundation (Allentown, PA) • Harry and Jeanette Weinberg Foundation (Owings Mills, MD)
Read More →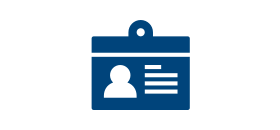 Transitions
Michael Lambke, MD, Clarissa Sabattis, RN, Matt Dexter, Robert Kieffer, Fowsia Musse, and Jessica Oakes (Maine Health Access Foundation) • Health Literacy Media (St. Louis, MO)
Read More →
Requests for Proposals
New York State Health Foundation (New York, NY) • The Retirement Research Foundation (Chicago, IL)
Read More →
Grantmakers In Health, 1100 Connecticut Avenue NW, Suite 1200, Washington, DC 20036