June / July 2018

Health philanthropy is a complex, ever-evolving sector. New health foundations continue to emerge, bringing additional assets to communities across the country. Established health foundations continue to experiment, exploring new strategies to address the root causes of health problems, stimulate delivery system change, and build equitable working relationships with community partners.
St. David's Foundation considers the well-being of older adults as a fundamental aspect to our goal of building the healthiest community in the world. However, for many donors, supporting older adults is not a funding priority.
On the heels of this unparalleled opportunity for Montanans' health, Congress began debating major changes to Medicaid in the spring of 2017, as part of an effort to repeal and replace the Affordable Care Act. This volatility leads us to ask: what role can philanthropy play in such an unpredictable and rapidly-changing policy environment?
2013 was a year like no other for coverage advocates in the United States. With the Affordable Care Act's first year of open enrollment nearly upon us, Vitalyst Health Foundation initially convened a small group of key Arizona partners to discuss how to most effectively deal with an incredible coverage opportunity amidst an uncertain landscape.
"At ILCHF we deeply appreciate the opportunity to work creatively and collaboratively with other funders. The ability for us and our partners to amplify our collective impact and the impact of our grantees has the potential to move system change forward."
GIH NEWS
#GIHac: A Great Success
Thanks to all who attended the 2018 Annual Conference, the largest gathering of health funders in the country, for three days of education, networking and fun. Conference materials are now live and can be accessed here. We hope to see funders at the 2019 GIH Annual Conference on Health Philanthropy in Seattle, Washington from June 12-14, 2019!
New Report: Philanthropy's Role in Addressing Neighborhood Conditions That Shape Health
From sidewalks to toxic stress, evidence shows where people live has a greater impact on health than medical care, behavior, or genetics. Read our new scan of the field to learn how grantmakers are addressing neighborhood factors that shape health such as housing, community development, and transportation. The scan includes results from a survey of 66 GIH Funding Partners and also features in-depth interviews with five foundations investing in healthy communities. In addition to tracking current funding trends, the scan identifies opportunities for future activities and shares recommendations for the field.
Save the Date for the 2018 GIH Fall Forum
Mark your calendar to attend the GIH Fall Forum from November 14-16, 2018 in Washington, DC! The Fall Forum is an excellent opportunity for funders with a strong interest in health policy to get up-to-speed on current issues, interact with leading thinkers, and connect with their grantmaking peers. This year's Fall Forum will be dedicated to youth violence prevention, access to high quality health care, and supporting the census. Stay tuned for more information!
PHILANTHROPY @ WORK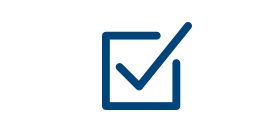 Grants & Programs

California Wellness Foundation (Los Angeles, CA) • Center for Health Care Strategies (Trenton, NJ) • Episcopal Health Foundation (Houston, TX) • Health Foundation of South Florida (Miami, FL) • Maine Health Access Foundation (Augusta, ME) • Montana Healthcare Foundation (Bozeman, MT) • Sisters of Charity Foundation of Canton (Canton, OH) • The Sisters of Charity Foundation of South Carolina (Columbia, SC) • Stavros Niarchos Foundation (Kallithea, Greece) • Tufts Health Plan Foundation (Watertown, MA) • UniHealth Foundation (Los Angeles, CA)
Read More →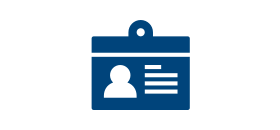 Transitions
Sharon Butterworth and Ruben Guerra (Paso del Norte Health Foundation) • Brian C. Castrucci, MA, Mark Miller, and Katie Sellers, DrPH, CPH (de Beaumont Foundation) • JD Chesloff, Dr. Sandro Galea, and Michael Hunter (Blue Cross Blue Shield of Massachusetts Foundation) • Alex M. Johnson (California Wellness Foundation) • Nichole June Maher (Group Health Foundation) • Chynna A. Phillips (The Sisters of Charity Foundation of South Carolina) • Dr. Janisse Schoeppe and Bob Dickinson (Health Foundation of South Florida) • Molly Talbot-Metz (Mary Black Foundation)
Read More →
Request for Proposals
The Harry and Jeanette Weinberg Foundation (Owings Mill, MD)
Read More →
Awards
Mary Black Foundation (Spartanburg, SC) • The Healing Trust (Nashville, TN) • Mat-Su Health Foundation (Wasilla, AK)
Read More →
Grantmakers In Health, 1100 Connecticut Avenue NW, Suite 1200, Washington, DC 20036