August 2020
As we head into Fall, let us take a moment to rest, recharge, and to care for one another so that we are prepared to meet the challenges ahead. Let us also remain hopeful, knowing that together we can accomplish anything.
The COVID-19 pandemic has exposed and exacerbated existing disparities in vulnerable rural communities, which place the 46 million Americans in rural geographies in a particularly precarious situation. In the spring of 2020, Grantmakers In Health reached out to several funders engaged in this work to better understand their perspectives on rural response and recovery and to share those examples with the broader field to assist funders as they determine future needs and strategies in rural areas.
The pandemic has blatantly exposed the longstanding inequities in America due to institutional and systemic racism that people of color have experienced for far too long. It has brought to light the need to urgently rethink and reorient our role in reimaging the affordable housing sector—one that brings health in reach for all.
When COVID-19 hit, our foundation increased our outreach to local and state food leaders, developed an understanding of critical food security issues, and created a rapid response plan to deploy resources into the hands of community leaders who could ensure that hungry families were not left in peril. This process reinforced our commitment to community-led solutions and highlighted a path for key policy and systems-change work for Headwaters Foundation.
"The beauty of philanthropy lies in its inherent flexibility and ability to adapt. We have an obligation to "meet this moment"—a moment of dual public health crises: COVID-19 and race equity—and an opportunity to change the landscape, dynamics, culture, and outcomes of our field. In times of crisis, where innovation and collaboration across systems are enhanced, I am reminded why I chose public health as a career and am committed to adapt, listen, and continue support for the most vulnerable."
GIH NEWS
Don't Miss Your Chance: Nominations Open for the GIH Board
GIH is seeking nominations for its board of directors for terms beginning in March 2021. Nominations must be submitted by Friday, September 11. To learn more about the nomination process, click here.
Plan to Attend GIH's Virtual Fall Forum
This November, join GIH for our first virtual Fall Forum. The virtual forum will continue to provide policy-engaged funders with information on current issues, access to leading thinkers, and connections with grantmaking peers. Better Health, Stronger Democracy will explore how health funders are promoting civic engagement, protecting voter rights, and engaging in post-census electoral redistricting. Food for a Healthier America will examine current food access and security policy, the gaps and challenges laid bare by the COVID-19 pandemic, the opportunities for positive policy change, and philanthropy's role in creating a more equitable and just food system. Stay tuned for additional details regarding dates, agendas, speakers, and registration!
PHILANTHROPY @ WORK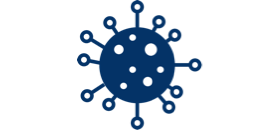 COVID-19 Grants
Mat-Su Health Foundation (Wasilla, AK) • UniHealth Foundation (Los Angeles, CA)
Read More →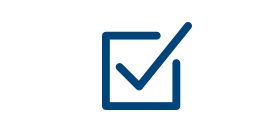 Grants & Programs
The California Endowment (Los Angeles, CA) • George Family Foundation (Minneapolis, MN) • Paso del Norte Health Foundation (El Paso, TX)
Read More →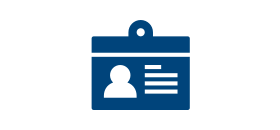 Transitions
Carla Gibson (REACH Healthcare Foundation) • Rachael Kagan (Blue Shield of California Foundation) • Heather Merry (Mat-Su Health Foundation)
Read More →