March 2018
As we prepare for the 2018 annual conference, Navigating Currents of Change, I have been thinking about foundations and community leadership. Leadership has many dimensions. It includes setting priorities, taking risks, and exercising a foundation's voice to communicate its positions.
Mass shootings command public attention, but for too many Americans violence is a threat that must be confronted every day. Violent crime, although low relative to historical rates, has risen in recent years and disproportionally affects poor, racially segregated, urban neighborhoods.
As an immigrants' rights advocate working on health policy, I and my organization, the Asian & Pacific Islander American Health Forum, are constantly faced with the concept that people of color are perpetual foreigners, not "real" Americans.
Late-life depression is a pressing public health concern among an aging population facing increasing chronic health concerns. As many as 5 to 10 percent of older adults seen in a primary care health setting suffer from depression, which can last for months or even years, and is associated with both decreased quality of life and higher health care costs.
"Foundations, regardless of their size, must challenge themselves to work with others to address the pressing health needs and seek to solve issues at their root cause. We must challenge ourselves in philanthropy to work together to address the root causes by advancing knowledge, funding innovation with disciplined evaluation, and through advocacy."
GIH NEWS
Register for the GIH Annual Conference Today
It's official! Registration is now open for the 2018 GIH Annual Conference on Health Philanthropy, the largest gathering of health funders in the country. The GIH annual conference is your opportunity to connect with your philanthropic peers, as well as the bright minds, seasoned experts, and innovative practitioners on the issues and challenges that matter the most to our field. Leave this year's conference with the knowledge, connections, and resources to work towards our shared goal of better health through better philanthropy. Register today!
NEW! "Fresh Perspectives" Interview with Dr. Richard Besser
Check out our newest episode of "Fresh Perspectives: Voices from the Field," launched in celebration of GIH's 35 years in the field, in which GIH President and CEO Faith Mitchell chats with Dr. Richard Besser, President and CEO of the Robert Wood Johnson Foundation!
PHILANTHROPY @ WORK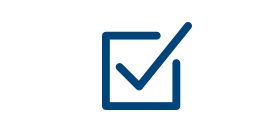 Grants & Programs

Allegany Franciscan Ministries (Palm Harbor, FL) • Brandywine Health Foundation (Coatesville, PA) • Bristol-Myers Squibb Foundation (New York, NY) • Episcopal Health Foundation (Houston, TX) • Foundation for a Healthy Kentucky (Louisville, KY) • Harvard Pilgrim Health Care Foundation (Wellesley, MA) • Health Foundation of Central Massachusetts (Worcester, MA) • The Horizon Foundation (Columbia, MD) • Wayne D. Kuni & Joan E. Kuni Foundation (Portland, OR) • Maine Health Access Foundation (Augusta, ME) • New York Community Trust (New York, NY) • Pottstown Area Health & Wellness Foundation (Pottstown, PA) • St. David's Foundation (Austin, TX)
Read More →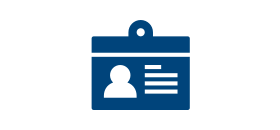 Transitions
Jonathan Ilsong Ahn, Catherine Hamel, and Brian Hepburn (The Horizon Foundation) • Marnie Annese and Jessy Minney (Health Foundation for Western and Central New York) • Cyreena Boston Ashby, Jorge Gutierrez, and Mechele Johnson (Northwest Health Foundation) • M. Anderson Bradshaw and Glenda Turner (Williamsburg Health Foundation) • Maia BrodyField (Blue Cross Blue Shield of Massachusetts Foundation) • Mary B. Cohen, Arelis Diaz, and Cynthia Muller (W.K. Kellogg Foundation) • Rosalyn Hobson Hargraves and John Moeser (Richmond Memorial Health Foundation) • Tatiana Hernandez (The Kresge Foundation) • Kathy Higgins and Johnny Burleson (Blue Cross and Blue Shield of North Carolina Foundation) • Vandana Ingle (Mat-Su Health Foundation) • Aaron Merki, Rachel Duden, Leisel Harry, Kate Sorestad, and Amy Kleine (The Harry and Jeanette Weinberg Foundation) • Gerald Smalls, Karen Smith, Lisa Bernardin, and Andy Folsom (Sisters of Charity Foundation of South Carolina) • Mark Walsh and Anne Marie Boursiquot King (RIZE Massachusetts) • Howard Watts, Emery Ivery, Sr. Joan Dawson, Laura Plotner, Trevor Banks, and Sr. Nancy Chiarell (Allegany Franciscan Ministries)
Read More →
Reports
Con Alma Foundation (Santa Fe, NM) • Rippel Foundation (Morristown, NJ)
Read More →
Grantmakers In Health, 1100 Connecticut Avenue NW, Suite 1200, Washington, DC 20036