APRIL 2017
Awarding Excellence in Advocacy and Philanthropy
On March 14, GIH announced that Chet Hewitt, President and CEO of the Sierra Health Foundation, is the 2017 recipient of the Terrance Keenan Leadership Award in Health Philanthropy, and that Ron Pollack, the Founding Executive Director of Families USA, is the 2017 recipient of the Andy Hyman Award for Advocacy.
SPECIAL STATEMENT


Better Health Through Better Philanthropy: Our Work Continues
Major changes to the landscape of American health care are taking shape before our eyes. Upcoming decisions related to health insurance coverage, immigration, environmental protections, and other federal, state, and local policies will all affect the health and wellness of our families, friends, and communities—especially those who are the focus of health philanthropy.

GIH is responding to this dynamic situation in several ways. Guided by our mission and values, we are helping funders adapt to the changing policy landscape, we are continuing to focus on health equity and the broader social environment that affects health and health care, we are forging closer working relationships with our allies and partners, and we are identifying entry points for fruitful public-private partnerships.

At GIH, we believe in better health through better philanthropy. We have an unwavering commitment to improving the health of all people, especially in vulnerable communities. There is much work to do to assure improved health across our nation, including expanding access to comprehensive, affordable health care. In the coming year, which marks our 35th anniversary, we look forward to working with health funders and our philanthropic partners to achieve this goal.
Care for older adults with chronic, disabling health conditions has entered a new chapter, one with far-ranging implications for families, communities, health care, and even the economy. The current system does not adequately support the needs of those routinely providing extensive help with daily activities, delivering complex medically-related services, and coordinating health care and long-term services and supports.
There are several ways for foundations to be more holistic, intentional, aggressive, and adaptive—both in their own approach to advocacy support, and in how they equip and resource advocates to do their work effectively.
Moral courage in philanthropy paves a path towards innovation, allowing for the discovery of new approaches that may move beyond tried-and-true, evidence-based solutions.
John Muir/Mt. Diablo Community Health Fund
"The Community Health Fund grantmaking process, 20 years in the making, is deeply grounded in the power of partnership. Our governing board and staff cultivate trusting relationships with and among board members and staff of local health and wellness organizations. Together, we endeavor to understand the most pressing health needs in our community and develop multiyear initiatives that sustainably improve the health outcomes of people residing in Contra Costa County who have limited access to health care, are most at-risk for poor health, and are most likely to experience disparities in health care."
GIH NEWS
A TRIBUTE TO ANDY HYMAN
GIH established the Andy Hyman Award for Advocacy last year in honor of Andy Hyman and his remarkable life and career. The award recognizes advocacy grantees who embody Andy Hyman's commitment to principled action, passionate leadership to advance social change, and dedication to making progress in policy and practice despite challenging political environments. Click here to read "A Tribute to Andy Hyman" from Princeton University's Heather Howard.
REGISTER FOR THE GIH ANNUAL CONFERENCE BY MAY 26
Register before May 26 for the GIH Annual Conference on Health Philanthropy, the largest gathering of health funders in the country! Join us in Boston from June 21–23 for three days of knowledge sharing and networking with bright minds, seasoned experts, and innovative practitioners. This year's conference will feature 80 sessions, making it your largest and most dynamic opportunity for learning yet. Your time in Boston will also be jam packed with opportunities to connect with grantmaking colleagues, whether at morning yoga, evening receptions, sessions, preconference workshops, site visits, or our many networking breakfasts. Learn more about this year's lineup by clicking here.
PHILANTHROPY @ WORK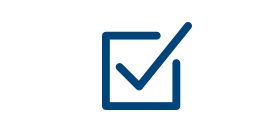 Grants & Programs

The Blue Cross Blue Shield of Michigan Foundation (Detroit) • Blue Shield of California Foundation (San Francisco) • Bristol-Myers Squibb Foundation (New York, NY) • The George Gund Foundation (Cleveland, OH) • The Health Foundation of Greater Indianapolis (IN) • Maine Health Access Foundation (Augusta) • Mid-Iowa Health Foundation (Des Moines) • Moses Taylor Foundation (Scranton, PA) • Stavros Niarchos Foundation (Athens, Greece) • United Hospital Fund (New York, NY)
Read More →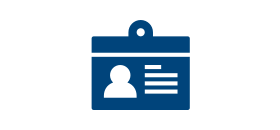 Transitions
Ann Barnum (Interact for Health) • Michael J. Koch (UniHealth Foundation) • Risa Lavizzo-Mourey (Robert Wood Johnson Foundation)
Read More →
Requests for Proposals
New York State Health Foundation (New York)
Read More →
Reports
Blue Cross Blue Shield of Massachusetts (Boston) • Foundation for a Healthy Kentucky (Louisville) • Interact for Health (Cincinnati, OH)
Read More →
Grantmakers In Health, 1100 Connecticut Avenue NW, Suite 1200, Washington, DC 20036