May 2018
Our board retreat is a wonderful opportunity to examine important trends in the field of health philanthropy and consider ways GIH can be most helpful in supporting the field's evolving needs and priorities. A key topic of conversation at this year's gathering was the role of health philanthropy and GIH in responding to gun violence.
Collaborating to reach shared goals often leads to greater impact. Constructive exchanges, such as those begun during a special convening to discuss accelerating the Centers for Disease Control and Prevention's 6|18 Initiative, can also lead to real opportunities for government and philanthropy to work in partnership to improve health.
In 1987, the opportunity to lead a new health foundation was appealing enough for me to leave a partnership in a thirty-five-person law firm.
For years, Cincinnati's Avondale neighborhood recorded some of the highest infant mortality and preterm birth rates in the country. Now, after intense intervention, it has been nearly three years since Avondale had a single extreme preterm birth.
The root cause philanthropy cannot ignore, regardless of the outcomes we seek or the population we serve, is exposure to trauma: the effects of a single event, a series of events, and ongoing circumstances that are experienced or perceived as physically or emotionally harmful and life threatening.
At a time when the health care system is facing a host of challenges, many with attributes that are impossible to solve alone, we see organizations from across the health and social sectors combining their skills and expertise through interesting partnerships to crack the "impossible" together.
"We are excited to launch our new strategic Deep Impact Grantmaking (DIG) Program in 2018. We will use the Ascend at the Aspen Institute's 2-Gen framework to support organizations and communities committed to two-generation or '2Gen' approaches that aim to disrupt the cycle of multigenerational family poverty. We are optimistic that such investments will sharpen our foundation's 'whole-family' focus, help advance 2Gen practice and learnings in our target communities and, ultimately, contribute to better outcomes for families."
GIH NEWS
View Session Information and Register for #GIHac Today
The GIH Annual Conference on Health Philanthropy is your opportunity to connect with your philanthropic peers, as well as the bright minds, seasoned experts, and innovative practitioners on the issues and challenges that matter the most to our field. The GIH annual conference is open to staff and trustees of foundations and corporate giving programs, as well as our Philanthropy Support Partners. Click here to view information on this year's sessions, workshops, and site visits, and here to register!
PHILANTHROPY @ WORK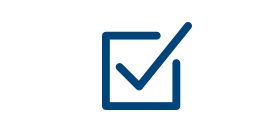 Grants & Programs

The Blue Cross Blue Shield of Michigan Foundation (Detroit, MI) • California Wellness Foundation (Los Angeles, CA) • Connecticut Health Foundation (Hartford, CT) • John A. Hartford Foundation (New York, NY) • Healthcare Initiative Foundation (Germantown, MD) • Conrad N. Hilton Foundation (Los Angeles, CA) • The New York Community Trust (New York, NY) • St. David's Foundation (Austin, TX) • Sisters of Charity Foundation of South Carolina (Columbia, SC) • St. David's Foundation (Austin, TX) • Tufts Health Plan Foundation (Watertown, MA) • The Harry and Jeanette Weinberg Foundation (Owings Mills, MD)
Read More →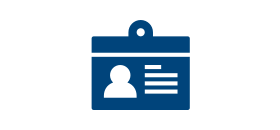 Transitions
Vivian Lasley-Bibbs, MPH, Allen K. Montgomery, Jr., JD, and Brent Wright, MD (Foundation for a Healthy Kentucky) • Earl Millett (The Harry and Jeanette Weinberg Foundation) • Andrew Romano (Mat-Su Health Foundation)
Read More →
Reports
Episcopal Health Foundation (Houston, TX)
Read More →
Grantmakers In Health, 1100 Connecticut Avenue NW, Suite 1200, Washington, DC 20036