March 2019
Over the years, GIH has developed considerable programming to help funders learn from one another about effective policy change strategies, to increase awareness of what is legally possible, and to decrease anxiety about emerging strategies.
Increasingly, health systems, providers, and payers recognize the significant influence that social factors such as housing, food insecurity, employment status, and transportation have on well-being and health care spending. These social determinants of health, in addition to health behaviors, influence 80 percent of health outcomes in the United States, and disproportionately affect low-income populations.
Early and often, health funders are asked to fund oral health. Increasing the capacity and improving the efficiency of the oral health safety-net, and creating new access to care are important. It has become clear, however, that equally, if not more essential, are investments to eliminate the systemic inequities that concentrate disease in specific populations.
"For nearly 100 years, The New York Community Trust has helped New Yorkers live healthier, longer, and more fulfilling lives. Our support has ranged from developing rehabilitation programs for World War I veterans, to advocacy to create Medicaid and Medicare, to the current focus to get health care delivery systems to adopt social determinants of health and value-based payments. As The Trust prepares to enter its second century of grantmaking, it remains at the forefront of ensuring New Yorkers' access to affordable and high-quality health and behavioral health services."
-Irfan Hasan, Program Director, Healthy Lives
GIH NEWS
Register for the GIH Annual Conference Today
It's official! Registration is now open for the 2019 GIH Annual Conference on Health Philanthropy, the largest gathering of health funders in the country. The GIH annual conference is your opportunity to connect with your philanthropic peers, as well as the bright minds, seasoned experts, and innovative practitioners on the issues and challenges that matter the most to our field. Leave this year's conference with the knowledge, connections, and resources to work towards our shared goal of better health through better philanthropy. Click here to register, or learn more about conference programming and eligibility.
PHILANTHROPY @ WORK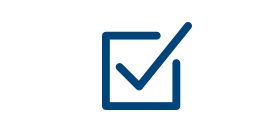 Grants & Programs

The Blue Cross Blue Shield of Michigan Foundation (Detroit, MI) • The California Endowment (Los Angeles, CA) • Cambia Health Foundation (Portland, OR) • Cone Health Foundation (Greensboro, NC) • Jessie Ball duPont Fund (Jacksonville, FL) • Healthcare Foundation of Wilson (Wilson, NC) • MetroWest Health Foundation (Framingham, MA) • Montana Healthcare Foundation (Helena, MT) • The New York State Health Foundation (New York, NY) • Paso del Norte Health Foundation (El Paso, TX) • Sisters of Charity Foundation of Canton (Canton, OH) • The Sisters of Charity Foundation of South Carolina (Columbia, SC) • St. David's Foundation (Austin, TX) • Williamsburg Health Foundation (Williamsburg, VA)
Read More →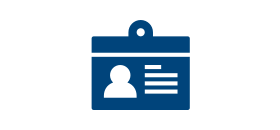 Transitions
Jesse Beason (Northwest Health Foundation) • Steve Coen (Kansas Health Foundation) • Marianne Smith Edge (Foundation for a Healthy Kentucky) • Shirley Franklin and Kristen Silverberg (CDC Foundation) • Anne Marie Boursiquot King, William Graham, and Lino Covarrubias (MetroWest Health Foundation) • John R. Lumpkin, MD, MPH (Blue Cross Blue Shield of North Carolina Foundation) • Dr. Michael J. Murray (The Arthur Vining Davis Foundations) • Kathy Sessions (Health and Environmental Funders Network) • Sonia Shah (The Health Foundation of Central Massachusetts) • Tracy Yellen and Dr. Michael Kelly (Paso del Norte Community Foundation)
Read More →
Requests for Proposals
The Health Foundation of Central Massachusetts (Worcester, MA) • Mat-Su Health Foundation (Wasilla, AK) • New York State Health Foundation (New York, NY) • Retirement Research Foundation (Chicago, IL) • Rx Foundation (Brookfield, CT) •
Read More →
Reports
RIZE Massachusetts (Boston, MA) • San Joaquin Valley Fund (Sacramento, CA)
Read More →
Grantmakers In Health, 1100 Connecticut Avenue NW, Suite 1200, Washington, DC 20036