May 2020
As we reopen our communities and think about long-term recovery plans, we should also consider how to redesign our systems to achieve better health for everyone. Philanthropy has a vital role to play in this process.
In a time of crisis, the usual response of the philanthropic world is to focus on the provision of direct assistance. While such a response is admirable in most crisis situations, COVID-19 presents new challenges that may call for us to go against that initial impulse.
So many people here in Connecticut and across the country live deep beneath the affluent surface. This virus, like the infrared technology, has highlighted the fault lines in our fragmented health care system through which many of them are falling.
But we know that making a dent in deep societal issues and in drivers of health outcomes and health equity—like systemic oppression, institutionalized racism, and generational poverty—takes a lot more than writing a check.
As the President & CEO of a small foundation, there are some unique challenges and opportunities to consider when deciding how to implement an organizational strategy.
The Salem Health and Wellness Foundation was created with the proceeds from the sale of the nonprofit Memorial Hospital of Salem County when it was converted from nonprofit to for-profit status in 2002.
"For more than two decades, ClearWay Minnesota has led the fight against Minnesota's top preventable cause of death and disease: commercial tobacco use. Our scope is among the broadest of any tobacco control organization in the country. The work we led has prevented thousands of deaths and tens of thousands of hospitalizations, and saved billions in worker productivity and health care costs."
GIH NEWS
New Survey Results: Palliative and Serious Illness Care Grantmaking 2019
GIH is pleased to announce the release of results from our latest scan of the field, Palliative and Serious Illness Care Grantmaking 2019. Creating a system of care that improves outcomes for persons with serious illnesses is an important and growing field of work that many health funders are directly and indirectly supporting. To better understand which philanthropic organizations are supporting work related to serious illness and palliative care, GIH surveyed its Funding Partner organizations in the fall of 2019.

This survey provides valuable insights into the broader field of palliative care and serious illness philanthropy, including how and where funders are directing their resources, the strategies they employ, and the interventions they are interested in. The survey results have been compiled into a summary infographic. Download the full infographic here.
PHILANTHROPY @ WORK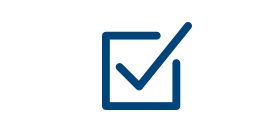 Grants & Programs
The James Irvine Foundation (San Francisco, CA) • Tufts Health Plan (Watertown, MA)
Read More →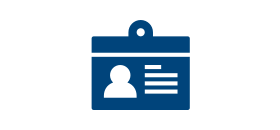 Transitions
Kelly Lewis, Asxhley Peltier, Brian Tiefenbrun, Kailey Gamble, and Kathryn Swartz (Mat-Su Health Foundation)
Read More →
Awards
The California Endowment (Los Angeles, CA)
Read More →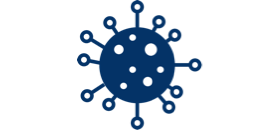 COVID-19 Grants
Allegany Franciscan Ministries (Clearwater, FL) • Blue Cross Blue Shield of Massachusetts Foundation (Boston, MA) • Cambia Health Foundation (Portland, OR) • Episcopal Health Foundation (Houston, TX) • Gates Foundation (Seattle, WA) • The Health Foundation of Central Massachusetts (Worcester, MA) • Kansas Health Foundation (Wichita, KS) • Kresge Foundation (Troy, MI) • Mat-Su Health Foundation (Wasilla, AK) • Medica Foundation (Omaha, NE) • New York Community Trust • New York State Health Foundation (New York) • Open Society Foundations (New York, NY) • REACH Foundation (Farmington, CT) • The Rockefeller Foundation (New York, NY) • San Joaquin Valley Health Fund (Sacramento, CA) • The Harry and Jeanette Weinberg Foundation (Owings Mills, MD)
Read More →