September 2018
Earlier this year, with the goal of generating new insights and ideas about the role funders can play to advance health equity for Latinos and other people of color in California, GIH and Hispanics in Philanthropy convened a meeting in San Francisco for funders and community partners on building a movement for Latino health equity.
Rising inequality, shifting demographics, and current immigration policies have intensified efforts to promote health equity and social justice for Latinos.
Washington, DC is one of the most segregated cities in the United States, with many of its Black residents living east of the Anacostia River and its white and Hispanic residents living west of the river.

Dental therapists are oral health care's newest professionals. In the same way that physician assistants work with medical teams, dental therapists are supervised by dentists and expand the reach of the dental team, which allows people to get dental care in communities that have long gone without it.

"Group Health Foundation will shape and accelerate efforts to improve health equity and advance community aspirations for a vibrant, healthy future in Washington."
GIH NEWS
Call for Awards Nominations
Grantmakers In Health is pleased to announce the call for nominations for the Andy Hyman Award for Advocacy and Terrance Keenan Leadership Award in Health Philanthropy. Nominations are due on Friday, December 7. To learn more, click here.
10 Days Remain: 2019 GIH Annual Conference Call for Proposals
We invite you to help shape GIH's 2019 Annual Conference on Health Philanthropy, "Ideas. Innovations. Impact.," which will be held in Seattle, Washington from June 12-14. Click here to read more about next year's conference theme, and our call for proposals process. Proposals are accepted through Friday, September 28.
Register for the GIH Fall Forum Today
Registration for the 2018 GIH Fall Forum is now open! This year's event will be held at the Washington Marriott Georgetown in Washington, DC from Wednesday, November 14 to Friday, November 16. Each fall, GIH hosts the Fall Forum, designed for funders with a strong interest in health policy. The meeting is an excellent opportunity for grantmakers to get up-to-speed on current issues, interact with leading thinkers, and connect with one another. Funders return home with a deeper understanding of important topics, an introduction to some key players, and ideas about how to apply what they've learned to their work.

The first day of this year's Fall Forum will allow staff and trustees of foundations and corporate giving programs to learn more about upcoming census activities and share practical strategies for philanthropic involvement to ensure a fair and accurate 2020 census. The second day of the Fall Forum will explore how funders can apply the latest thinking on racial and gender equity, toxic stress, and resiliency to evidence-based approaches to youth violence prevention. In addition, Rev. Starsky D. Wilson, President and CEO of the Deaconess Foundation, will deliver the sixth annual Lauren LeRoy Health Policy Lecture. The final day of the Fall Forum will provide a thorough and thoughtful analysis of the prior week's elections and their implications for health care access, coverage, and costs across the country.
Saying Farewell to Meryl Dann
Meryl Dann, GIH's Development Associate, has accepted a new position with the National Business Group on Health as a Membership Manager. We wish her well in her new role! Please reach out to Beth at bharris@gih.org or 202.452.8331 should you have any questions or ideas related to development.
PHILANTHROPY @ WORK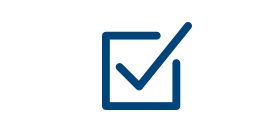 Grants & Programs

George Family Foundation (Minneapolis, MN) • George Gund Foundation (Cleveland, OH) • Healthcare Initiative Foundation (Germantown, MD) • Independence Blue Cross Foundation (Philadelphia, PA) • Merck Foundation (Kenilworth, NJ) • Pottstown Area Health & Wellness Foundation (Pottstown, PA) • The Sisters of Charity Foundation of South Carolina (Columbia, SC)
Read More →
Reports
Episcopal Health Foundation (Houston, TX) • Foundation for a Healthy Kentucky (Louisville, KY) • Healthcare Georgia Foundation (Atlanta, GA) • New York State Health Foundation (New York, NY)
Read More →
Awards
The California Endowment (Los Angeles, CA) • Healthcare Initiative Foundation (Germantown, MD) • Mat-Su Health Foundation (Wasilla, AK) • RCHN Community Health Foundation (New York, NY)
Read More →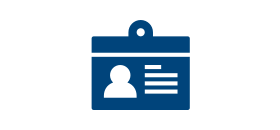 Transitions
Gordon Berlin, Corbett Kalama, and Giorgio Caldarone (The Harry and Jeanette Weinberg Foundation) • Alan B. Cohen, ScD (Milbank Memorial Fund) • Mark S. Ward II (Sisters of Charity Foundation of South Carolina)
Read More →
Grantmakers In Health, 1100 Connecticut Avenue NW, Suite 1200, Washington, DC 20036