November / December 2018
Every year brings important changes to Grantmakers In Health, and this year will be no different. I recently informed the GIH board and staff that I have decided to leave the organization at the end of 2019.
Recent efforts to introduce new federal and state immigration legislation and to modify existing guidelines have resulted in an atmosphere of uncertainty and fear for many in immigrant, migrant, and refugee communities.
"When the environment around us changes, we too must change. Building upon past grantmaking and learning, the Blue Shield of California Foundation is forging ahead with a fresh strategy and renewed determination to address what threatens the well-being of our most vulnerable communities and help prevent domestic violence and its impact on generations to come."
GIH NEWS
GIH's New Survey on Gun Violence Prevention
Gun violence is a public health crisis in the United States, with approximately 120,000 Americans injured or killed by guns each year. GIH surveyed Funding Partners in June 2018 to explore investments in gun violence prevention and found that health funders who support gun violence prevention efforts are investing in a wide range of prevention strategies, including support for high-risk populations and policy advocacy. Click here to view the report.
Days Remain to Recognize An Outstanding Grantee or Grantmaker
Nominate an outstanding grantee or grantmaker for the Andy Hyman Award for Advocacy and Terrance Keenan Leadership Award in Health Philanthropy today! Submissions are due on Friday, December 7. To learn more, click here.
PHILANTHROPY @ WORK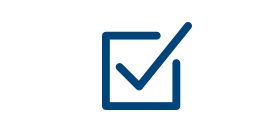 Grants & Programs

Austin-Bailey Health and Wellness Foundation (Canton, OH) • de Beaumont Foundation (Bethesda, MD) • Mary Black Foundation (Spartanburg, SC) • Blue Cross Blue Shield of Massachusetts Foundation (Boston, MA) • The Blue Cross Blue Shield of Michigan Foundation (Detroit, MI) • Dennis and Mireille Gillings Foundation (Durham, NC) • Health Foundation of Central Massachusetts (Worcester, MA) • Conrad N. Hilton Foundation (Los Angeles, CA) • Sisters of Charity Foundation of South Carolina (Columbia, SC) • The Harry and Jeanette Weinberg Foundation (Owing Mills, MD)
Read More →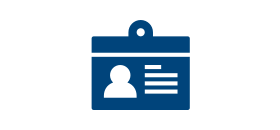 Transitions
Mae Douglas, Ursula B. Robinson, and Kristen Wither Yntema (Cone Health Foundation) • Lisa Hamilton (Annie E. Casey Foundation) • HNH Foundation (Concord, NH) • Matthew A. Kuhlenbeck (Missouri Foundation for Health) • Rahn Porter (Colorado Health Foundation) • Sheel Patel and Alexandra Chung Rouse (Houston Endowment) • Mica Short (Paso del Norte Foundation) • Jennifer Vanore, PhD (UniHealth Foundation) • Donn Weinberg (Harry and Jeanette Weinberg Foundation)
Read More →
Awards
Foundation for a Healthy Kentucky (Louisville, KY) • Maine Health Access Foundation (Augusta, ME)
Read More →
Reports
Kresge Foundation (Troy, MI) • RCHN Community Health Foundation (New York, NY)
Read More →
Grantmakers In Health, 1100 Connecticut Avenue NW, Suite 1200, Washington, DC 20036