JUNE 2017
From Nathan's to a National Network:
Celebrating GIH's 35th Anniversary
As legend has it, GIH began as a conversation among foundation program officers at a Nathan's Famous Hot Dogs restaurant in New Jersey, in 1978. At the time, there was no organization dedicated to the needs and concerns of health funders.
A look back at some of GIH's favorite digital publications
over the years, in celebration of our 35th year anniversary.
---


The critical connection between water and health can be found in almost every aspect of our lives. For most, this link is the water from the taps in our homes, where we expect to find clean, safe water to drink, shower, brew coffee, and brush our teeth—and the recent tragedy in Flint, Michigan has reminded us that we should not take access to safe drinking water for granted.

Almost twenty years ago, I was offered the opportunity to bring my passion for population health improvement to philanthropy. Since then, I have had the unique privilege of leading two new health foundations—one in California, and one in Kentucky—both dedicated to creating lasting health improvements in the communities they serve.
The Boston Foundation
"Over the past decade, the Boston Foundation has moved our focus from access to health care to the determinants of health, working with our partners on making the healthy choice the easy choice. This change was the result of two factors: the passage of Massachusetts state law that provided health care access to nearly all residents, and our own research which showed that—while we have made significant progress in health care—we have not matched that progress in public health. As a community foundation, the Boston Foundation has been focusing the majority of our funding and advocacy in the health sector on programs and policies that support healthy choices at the local, neighborhood level."
GIH NEWS
Save the Date: 2017 Fall Forum
Washington Marriott Georgetown | Washington, DC
November 9 - 10, 2017
Each fall, GIH offers programming designed for funders with a strong interest in health policy. The Fall Forum is an excellent opportunity for grantmakers to get up-to-speed on current issues, interact with leading thinkers, and connect with one another. Funders return home with a deeper understanding of important topics, an introduction to some key players, and ideas about how to apply what they've learned to their work.
This year's Fall Forum will be an important opportunity to participate in comprehensive discussions about the complex and rapidly changing health policy environment. A variety of high-level experts will deepen participants' understanding of key aspects of the private and public health insurance systems that are being debated and changed, share timely updates on supporting outreach and enrollment, and detail how coverage gaps are being addressed and managed. Kathy Ko Chin, President and CEO of the Asian and Pacific Islander American Health Forum, will deliver the fifth annual Lauren LeRoy Health Policy Lecture, sharing her insights on the policy and systems changes that would benefit Asian Americans, Native Hawaiians, and Pacific Islanders at the national, state, and local levels. The second day of the Fall Forum will feature media training for funders. Stay tuned for more information!
GIH's New Report on Health Conversion Foundations
GIH's latest Update from the Field provides a fresh, comprehensive profile of foundations formed from transactions involving nonprofit hospitals, health systems, health plans, and other health entities. With combined assets of more than $124 billion, conversion foundations bring significant resources to bear on pressing health issues in communities across the country. This report provides an overview of the formation and structure, governance, and assets and operations of conversion foundations. Special thanks to REACH Healthcare Foundation and Robert Wood Johnson Foundation for their support of this project. 
PHILANTHROPY @ WORK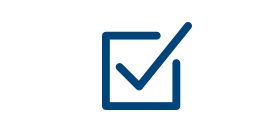 Grants & Programs

BHHS Legacy Foundation (Phoenix, AZ) • The Blue Cross Blue Shield of Michigan Foundation (Detroit, MI) • George Family Foundation (Minneapolis, MN) • Maine Health Access Foundation (Augusta, ME) • RCHN Community Health Foundation (New York, NY) • Sisters of Charity Foundation of South Carolina (Columbia, SC) • Sisters of Charity Foundation of Canton (Canton, OH) • Sisters of Charity Foundation of Cleveland (Cleveland, OH)
Read More →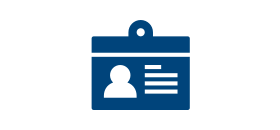 Transitions
David Aldridge (CDC Foundation) • Stephanie Johnson (The Foundation for a Healthy High Point) • Antonia G. McGuire, RN, MPH and Bruce Nash, MD, MBA (Blue Cross Blue Shield of Massachusetts Foundation) • Craig Mellendick (The Weinberg Foundation)
Read More →
Reports
Foundation for a Healthy Kentucky (Louisville, KY) • Health Foundation for Western & Central New York (Buffalo, NY) • Mat-Su Health Foundation (Wasilla, AK) • United Hospital Fund (New York, NY)
Read More →
Grantmakers In Health, 1100 Connecticut Avenue NW, Suite 1200, Washington, DC 20036