January / February 2019
In 2019, there are several trends we will be following. They reflect the wide range of health funders' priorities, as well as new understandings of the factors that affect health. These trends show that, in general, funders are grappling with the changing environments of service delivery, health in communities, and organizational effectiveness.
Richmond Memorial Health Foundation has been on an arc of change for many years, accelerating integration of an equity approach over the past three. As our understanding of the importance of equity in creating healthy communities has evolved, so has our approach.
In 2018, the Nurturing Care Framework was released at the World Health Assembly, providing a new opportunity to shine a spotlight on the importance of the earliest years of life.
Create healthy outcomes through lasting systems change for children in the state of Connecticut. This was the charge to the Children's Fund of Connecticut when it was created 25 years ago as a public charitable foundation. We have identified five basic premises as essential to this work and nine lessons learned.

"Our goal is to ensure that every resident in our service area has the resources and opportunities to live a full healthy and happy life, regardless of income, where they live or their racial and ethnic background."
GIH NEWS
GIH Announces New Board Members
GIH is pleased to announce that Gil Alvarado, Andrea Cole, Laura Gerald, Gary Nelson, Brenda Solórzano, and Winston Wong have been elected to its board of directors. Their three-year terms begin in March 2019. To read more about this year's new board members and officers, click here.
Save the Date for the GIH Annual Conference on Health Philanthropy
If professional development is one of your New Year's resolutions, mark your calendar for the GIH Annual Conference on Health Philanthropy, which will be held from June 12-14 in Seattle! From small communities to the national arena, funders are focused on ideas, innovations, and impact. The 2019 annual conference will be a time to share strategies, identify best practices, and discuss new priorities. Registration opens at www.gih.org in late February.
PHILANTHROPY @ WORK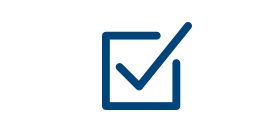 Grants & Programs
The Blue Cross Blue Shield of Michigan Foundation (Detroit, MI) • The California Endowment (Los Angeles, CA) • Cambia Health Foundation (Portland, OR) • Cone Health Foundation (Greensboro, NC) • Jessie Ball duPont Fund (Jacksonville, FL) • Healthcare Foundation of Wilson (Wilson, NC) • MetroWest Health Foundation (Framingham, MA) • Montana Healthcare Foundation (Helena, MT) • The New York State Health Foundation (New York, NY) • Paso del Norte Health Foundation (El Paso, TX) • Sisters of Charity Foundation of Canton (Canton, OH) • The Sisters of Charity Foundation of South Carolina (Columbia, SC) • St. David's Foundation (Austin, TX) • Williamsburg Health Foundation (Williamsburg, VA)
Read More →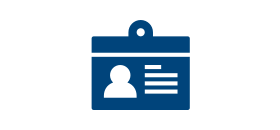 Transitions
Dr. Louis J. Beccaria (Phoenixville Community Health Foundation) • Blue Shield of California Foundation (San Francisco, CA) • Natalie K. Castellanos (Health Foundation of South Florida) • Tyler Covington, Dr. James Hoekstra, and Dr. Linda Taylor (Foundation for a Healthy High Point) • Foundation for a Healthy Kentucky (Louisville, KY) • Matthew A. Kuhlenbeck (Missouri Foundation for Health) • Christopher A. Langston (Archstone Foundation) • Stephen Manuszak (George Family Foundation) • Earl Maxwell (St. David's Foundation) • Mary O'Donnell (Retirement Research Foundation) • Retirement Research Foundation (Chicago, IL) • Langley Shealy and Donna Waites (Sisters of Charity Foundation of South Carolina)
Read More →
Reports
Blue Cross Blue Shield of Massachusetts Foundation (Boston, MA) • Episcopal Health Foundation (Houston, TX) • Maine Health Access Foundation (Augusta, ME) • NYS Health Foundation (New York, NY) • RCHN Community Health Foundation (New York, NY)
Read More →
Grantmakers In Health, 1100 Connecticut Avenue NW, Suite 1200, Washington, DC 20036