November 2017
In my last several Bulletin letters, I've written about issues that are top of mind with current and past GIH board members. This series concludes with a look at the health care workforce, a pressing and complex issue that encompasses aspects of quality, equity, and delivery system reform.
A look back at some of GIH's favorite publications over the years, in celebration of our 35th year anniversary.
---
Managing change is hard, but managing uncertainty can be even harder. This sentiment captures the challenges health funders have faced while navigating the roiling health policy debates of the 115th Congress.
As projects and cross-sector partnerships that integrate affordable housing, community development, and health begin to scale, documenting the associated health outcomes is essential to gain an understanding of how these efforts address the key social determinants of health and to build the body of evidence needed to tailor interventions in communities.
There is a risk that initiatives resulting from the health sector's growing enthusiasm for influencing social determinants will be too limited to meet the mark because they leave out the knowledge and power of those most affected by the very challenges they intend to address. To truly embrace meaningful and effective solutions, there are key ways in which philanthropy could play a pioneering role.
Community engagement has become a somewhat ubiquitous term within the social sector, which often oversimplifies a deep and complex process. At its best, community engagement describes a continuum of strategies that move a collective group of people from some level of involvement to full participation in decision making, building momentum for community organizing.
In today's turbulent climate, when shifting political winds and policy changes go hand-in-hand with ever-expanding health care needs across the country, how can health funders be strategically effective?
Sisters of Charity Foundation Cleveland
"As the field of health philanthropy continues moving forward, we face an environment that deeply calls for catalysts of civic innovation. While we must continue to support existing effective programs and services, we can create a culture of innovation in the communities we serve that supports rapid testing of ideas to find impactful and scalable solutions."
GIH NEWS
GIH Conversion Report Available for Purchase
Non-Funding Partners can now purchase GIH's Update from the Field, a fresh, comprehensive profile of foundations formed from transactions involving nonprofit hospitals, health systems, health plans, and other health entities. With combined assets of more than $124 billion, conversion foundations bring significant resources to bear on pressing health issues in communities across the country. This report provides an overview of the formation and structure, governance, and assets and operations of conversion foundations. Non-Funding Partners can contact GIH at 202.452.8331 to purchase this report for $99.
PHILANTHROPY @ WORK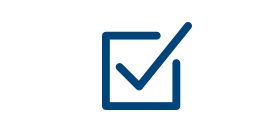 Grants & Programs

Allegany Franciscan Ministries (Palm Harbor, FL) • Austin-Bailey Foundation (Canton, OH) • Cambia Health Foundation (Portland, OR) • Connecticut Health Foundation (Hartford, CT) • St. DavidÕs Foundation (Austin, TX) • Ethel and James Flinn Foundation (Detroit, MI) • John A. Hartford Foundation (New York, NY) • The Healthcare Foundation of New Jersey (Millburn, NJ) • Health Foundation for Western & Central New York (Buffalo, NY) • Healthy Literacy Media (St. Louis, MO) • Saint LukeÕs Foundation (Cleveland, OH) • Mat-Su Health Foundation (Wasilla, AK) • Merck Foundation (Kenilworth, NJ) • New York State Health Foundation (New York, NY) • Obici Healthcare Foundation (Suffolk, VA) • Potomac Health Foundation (Woodbridge, VA) • Richmond Memorial Health Foundation (Richmond, VA) • Santa Clara County Getting to Zero Initiative (San Jose, CA) • Springs Close Foundation (Fort Mill, SC)
Read More →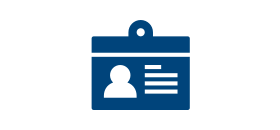 Transitions
Lindy Eichenbaum Lent (Rose Community Foundation) • Art Green, Jim Corum and Kerri Pidcock-Lester (Pottstown Area Health & Wellness Foundation) • Michele Lew (The Health Trust) • Grainger Marburg, EdM; Janaya L. Nchols, MSc; Gabriela Robles, MBA; Robin Henderson, PsyD and Erica Teece-Hodges (Well Being Trust) • Paul H. Mounds Jr. (Connecticut Health Foundation) • Paula Pretlow (The Harry and Jeanette Weinberg Foundation) • Janine Saunders, EdD, MPH (The California Endowment)
Read More →
Reports
Blue Cross of California Foundation (San Francisco, CA) • Episcopal Health Foundation (Houston, TX)
Read More →
Awards
Independence Blue Cross Foundation (Philadelphia, PA) • Maine Health Access Foundation (Augusta, ME)
Read More →
Grantmakers In Health, 1100 Connecticut Avenue NW, Suite 1200, Washington, DC 20036