August 2018
Rural issues have taken on new prominence in recent years, but for philanthropy, concern for rural communities—and for rural health specifically—is not new.
A few short years ago, Minnesota celebrated an all-time low rate of uninsurance. Through the collective effort of navigators, nonprofits, state agencies, health care institutions, and funders across the state, the rate plummeted from 8.2 percent in 2013 to 4.3 percent in 2015.
Cone Health Foundation makes grant investments of $86 million, spread over 1,500 grants in four priority areas: access to care, adolescent pregnancy prevention, HIV, and mental health and substance use disorders. We have learned a few things along the way: maintain a laser-like focus, invest in sound science, and build strong partnerships.
In keeping with its mission, the HNH Foundation has a long history of supporting health insurance coverage initiatives designed to improve the health and wellness of New Hampshire's population, with a focus on the state's most vulnerable children. This support spans playing a key role in establishing the New Hampshire's Children's Health Insurance Program 20 years ago to stepping up to significantly fund important Affordable Care Act outreach and enrollment activities in New Hampshire last year.
GIH NEWS
Don't Miss Your Chance:
Nominations Open for the GIH Board
GIH is seeking nominations for its board of directors for terms beginning in March 2019. Nominations must be submitted by September 7. To learn more about the nomination process, click here.
Plan to Attend the 2018 GIH Fall Forum
Each fall, GIH hosts the Fall Forum, designed for funders with a strong interest in health policy. This year's Fall Forum will be held at the Washington Marriott Georgetown in Washington, DC from November 14 - 16, 2018. The first day of the meeting will allow staff and trustees of foundations and corporate giving programs to learn more about upcoming census activities and share practical strategies for philanthropic involvement to ensure a fair and accurate 2020 census. The second day of the meeting will explore how the newest thinking on racial and gender equity, toxic stress, resiliency, and intersectionality is contributing to comprehensive, evidence-based approaches to youth violence prevention. This day will also feature the sixth annual Lauren LeRoy Health Policy Lecture. The final day of the Fall Forum will provide a thorough and thoughtful analysis of the prior week's elections and their implications for health care access, coverage, and costs across the country. Registration will open in early September. Stay tuned for more information!
#GIHac 2018, 2019, and 2020
Thanks to funders who joined us for the 2018 GIH Annual Conference on Health Philanthropy! Meeting materials are now available on our app website, and podcasts of our plenary speakers are now live:

Hear Candice C. Jones of the Public Welfare Foundation discuss how philanthropy can best support the development of new strategies that reimagine the criminal justice system.

Hear Dr. Vivek Murthy, 19th Surgeon General of the United States, and Tyler Norris of Well Being Trust discuss mental health and addiction, and explore opportunities to promote emotional well-being.

Hear Michael Brown of the Seattle Foundation as he is honored with the 2018 Terrance Keenan Leadership Award in Health Philanthropy.

Hear Dr. Laura Mosqueda of the Keck School of Medicine discuss trends in the areas of disability and aging, and philanthropy's role in supporting collaborations, training, and research.

Hear Elisabeth Arenales of the Colorado Center on Law and Policy accept the 2018 Andy Hyman Award for Advocacy.
---
Remember to save the dates for the 2019 annual conference, June 12-14 in Seattle, and the 2020 annual conference, June 17-19 in Minneapolis.
PHILANTHROPY @ WORK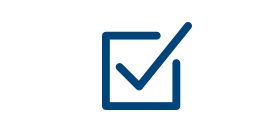 Grants & Programs

Blue Cross Blue Shield of Michigan Foundation (Detroit, MI) • Foundation for a Healthy High Point (High Point, NC) • John A. Hartford Foundation (New York, NY) • Mat-Su Health Foundation (Wasilla, AK) • MetroWest Health Foundation (Framingham, MA) • Paso del Norte Health Foundation (El Paso, TX) • Potomac Health Foundation (Woodbridge, VA) • St. David's Foundation (Austin, TX) • Sisters of Charity Foundation of South Carolina (Columbia, SC) • Tufts Health Plan Foundation (Watertown, MA) • UniHealth Foundation (Los Angeles, CA) • Harry and Jeanette Weinberg Foundation (Owings Mills, MD)
Read More →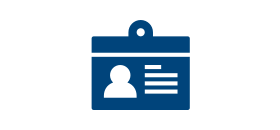 Transitions
Haley Denny, Keisha Gray, Kim Stravolo and Natalia Valenzuela Swanson (Mary Black Foundation) • Darius Graham (Harry and Jeanette Weinberg Foundation) • Sabrina Greig (Fry Foundation) • James Marks, MD, MPH (CDC Foundation) • Diane Oyler (Health Foundation for Western and Central New York) • Dr. Lawrence Prybil (Foundation for a Healthy Kentucky) • Jonathan Walker and Sara Yancey (Mat-Su Health Foundation)
Read More →
Requests for Proposals
1889 Foundation (Johnstown, PA) • New York State Health Foundation (New York, NY)
Read More →
Reports
New York State Health Foundation (New York, NY) • RCHN Community Health Foundation (New York, NY) • Vitalyst Health Foundation (Phoenix, AZ)
Read More →
Awards
John A. Hartford Foundation (New York, NY) • Sisters of Charity Foundation of South Carolina (Columbia, SC)
Read More →
Grantmakers In Health, 1100 Connecticut Avenue NW, Suite 1200, Washington, DC 20036