JULY 2017
Philanthropy Talks to Philanthropy
As part of our 35th anniversary celebration, we reached out to GIH board members, past and present, for their insights about the road ahead for health philanthropy. They are proud of the sector's legacy—and they share a strong belief in health funders' ongoing leadership locally, statewide, and nationally.
A look back at some of GIH's favorite publications over the years, in celebration of our 35th year anniversary.
---
What Does "Population Health" Mean to You?

Population health is commonly defined as "the health outcomes of a group of individuals, including the distribution of such outcomes within the group." However, in practice, different stakeholders use the term 'population health' in markedly different ways.
---
Domestic Violence: A Public Health Priority

Domestic violence represents a significant public health problem that has received limited attention from the field of health philanthropy. Many health foundations fund domestic violence programs, but relatively few funders have identified domestic violence as a strategic priority.
Have you ever been to an urban neighborhood and noticed that you can buy liquor, cigarettes, and junk food in abundance, but cannot find a green salad or an apple? Enter the mobile farmers' market. In lieu of full-service supermarkets, these veggie mobiles have the flexibility to truly meet people where they are—and can help underserved families and communities gain greater access to fresh, healthy, local food.
Following the success of community-led initiatives that took place as a result 200 partnerships across 35 states, Washington, DC, and Puerto Rico, Active Living By Design developed a deep understanding of the community change process.
de Beaumont Foundation
"The de Beaumont Foundation is dedicated to being a champion for [public health] agencies—improving their capacity and performance and helping to equip them to thrive in a transforming landscape. In doing so, we aspire to improve the health of the populations of the communities they serve across the United States."
GIH NEWS
#GIHac: A Great Success
Thank you to all who attended the 2017 GIH Annual Conference on Health Philanthropy, the largest gathering of health funders in the country. This year's conference was our most-attended yet, with over 750 participants and 80 engaging sessions! Revisit your learning by searching #GIHac on Twitter or browsing session materials on our app website—and mark your calendars for our 2018 conference, which will be held from June 20-22 in Chicago!
Save the Date: 2017 Fall Forum
Save the date for GIH's 2017 Fall Forum, which will be held at the Washington Marriott Georgetown in Washington, DC from November 9-10. Each fall, GIH offers programming designed for funders with a strong interest in health policy. The Fall Forum is an excellent opportunity for grantmakers to get up-to-speed on current issues, interact with leading thinkers, and connect with one another. Funders return home with a deeper understanding of important topics, an introduction to some key players, and ideas about how to apply what they've learned to their work. This year's Fall Forum will be an important opportunity to participate in comprehensive discussions about the complex and rapidly changing health policy environment. A variety of high-level experts will deepen participants' understanding of key aspects of the private and public health insurance systems that are being debated and changed, share timely updates on supporting outreach and enrollment, and detail how coverage gaps are being addressed and managed. Kathy Ko Chin, President and CEO of the Asian and Pacific Islander American Health Forum, will deliver the fifth annual Lauren LeRoy Health Policy Lecture, sharing her insights on the policy and systems changes that would benefit Asian Americans, Native Hawaiians, and Pacific Islanders at the national, state, and local levels. The second day of the Fall Forum will feature media training for funders. Stay tuned for more information!
PHILANTHROPY @ WORK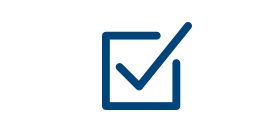 Grants & Programs

American Brain Foundation and The McKnight Brain Research Foundation (Minneapolis, MN) • Blue Shield of California Foundation (San Francisco, CA) • The Foundation for a Healthy High Point (High Point, NC) • Health Foundation for Western and Central New York (Buffalo, NY) • MetroWest Health Foundation (Framingham, MA) • The New York Community Trust (New York, NY) • Northern Virginia Health Foundation (Alexandria, VA) • Sisters of Charity Foundation of South Carolina (Columbia, SC) • Moses Taylor Foundation (Scranton, PA) • Williamsburg Health Foundation (Williamsburg, VA)
Read More →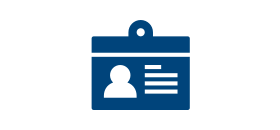 Transitions
Vanessa Briggs (Brandywine Health Foundation) • William Buster (St. David's Foundation) • Sharon Butterworth (The Paso del Norte Health Foundation) • Zac Guevara (The California Endowment) • Robert T. Kelly (Weinberg Foundation)
Read More →
Requests for Proposals
New York State Health Foundation (New York, NY)
Read More →
Reports
The Colorado Health Foundation (Denver, CO) • RCHN Community Health Foundation (New York, NY)
Read More →
Awards
Mat-Su Health Foundation (Wasilla, AK)
Read More →
Grantmakers In Health, 1100 Connecticut Avenue NW, Suite 1200, Washington, DC 20036