June / July 2019
We asked our colleagues to reflect on the 2019 GIH annual conference theme of Ideas. Innovations. Impact. The resulting articles pursue a variety of themes, but collectively they make abundantly clear that the central role played by PSOs—making connections among funders in order to stimulate lasting change and improve quality-of-life—continues to be vitally important.
Each year, GIH asks health funders to share their thoughts on our annual conference theme. This year, we've asked leaders from philanthropic support organizations to reflect on our 2019 conference theme, Ideas. Innovations. Impact.
Census 2020 Philanthropic Investments are Innovation in Action
Kiran Ahuja, CEO, Philanthropy Northwest
The United States census, taken every 10 years, is vital to the philanthropic and business sectors, government, and communities across our country. Health-focused foundations, in particular, know well the importance of census data, especially since Medicaid is one of the largest federal programs whose state-by-state allocations are determined by census data. Read More...
Achieving Latinx Health Equity in California: Real Impact through Innovative Philanthropy
Ana Marie Argilagos, President and CEO, Hispanics in Philanthropy
Imagine this: your doctor tells you your pregnancy is high-risk and you will need weekly shots of progesterone. Your anxiety spikes. You have no health insurance and you risk losing your job if you leave work for these weekly appointments. What if you also cannot find a clinic where a doctor and staff speak your language? Add to this a final straw: you do not have legal citizenship and a trip to the doctor's office could mean deportation and your family being split apart. Read More...
Creating a Neutral Space, Pursuing a Common Mission
John Barnes, Executive Director, Funders Concerned About AIDS
We were founded in 1987, just six years into the AIDS epidemic, but when over 40,000 people had already died, and there was still complete inaction from the United States government. After losing too many colleagues, friends, and family, a group of grantmakers came together to form an organized response to the epidemic. That early work included outreach to fellow funders, urging them, no matter what they funded, to make AIDS part of that story. Read More...
Reflections on Good Deeds Done Well
Henry L. Berman, Chief Executive Officer, Exponent Philanthropy
As funders and leaders of philanthropic support organizations, we have been given great responsibility and trust to do our best for those we encounter in our work, similar to the responsibility and trust given to the physicians, nurses, and technicians who deliver health care. For me, spending many days in the hospital reinforced this perspective. What became evident to me is the incredible parallel between philanthropy and the delivery of medical care. Read More...
Boosting Philanthropic Investment in Healthy Food in Tribal Communities
Virginia Clarke, Executive Director, Sustainable Agriculture and Food Systems Funders
Tribal communities in America receive only about a half percent of all philanthropic giving, and the total dollar amount of grantmaking in these communities by large philanthropic foundations actually declined by 29 percent ($35 million) from 2006 to 2014 according to a report by First Nations Development Institute. Additionally, only a small portion of those grant dollars go to Native-controlled organizations. Read More...
New Tools to Combat Ageism
John Feather, PhD, Chief Executive Officer, Grantmakers in Aging
In ten years, the United States will have more people over the age of 65 than children under 18 for the first time in its history. And yet, our society has not responded to the opportunities or the challenges that this change provides. Philanthropy is not immune: less than 2 percent of philanthropic dollars go to aging, a number that has not changed in 25 years. In response, a group of eight national aging organizations came together with an audacious question: how can we collectively change the way Americans think about aging? Read More...
EITC Pooled Fund: Lessons on Ideas, Innovation and Impact
Ami Nagle, Co-Director, Economic Opportunity Funders
One of the key challenges and opportunities that philanthropy serving organizations face as we help funders distill ideas, seed innovation, and demonstrate impact is managing and leading effective collaborations. This includes making connections among funders pursuing similar objectives or working in similar regions as well as supporting the coordination and alignment of investments around identified areas of interest. Read More...
Racial Equity Requires Funding to Build Power
Dennis Quirin, President, Neighborhood Funders Group
A core aspect of community organizing is connecting people in neighborhoods with each other in a way that helps them see their common cause and shared fate. And then connecting those people with tools, strategies, and access to decisionmakers who can improve their experiences or conditions—or enable them to become decisionmakers themselves. As I learned the craft of community organizing, I began to get a better understanding of the concept of shifting power, or building power. Read More...
Productive Partnerships
Kathy Sessions, Executive Director, Health and Environmental Funders Network
Twenty years ago, a small group of grantmakers launched a Health and Environmental Funders Network, seeking to bridge health and environmental philanthropy and to focus more attention on links between human, wildlife, and ecosystem health. One of my first tasks as HEFN's first staffer was to try to engage health funders in this enterprise. Read More...
The Role of Arts and Culture in Health
Edwin Torres, President and CEO, Grantmakers in the Arts 
The social value of the arts includes the benefits of arts participation for our health, which are well-documented. In one study of stroke survivors in the United Kingdom who were encouraged to play instruments, ninety percent reported improvements in their physical and mental health. Read More...
GIH NEWS
#GIHac: A Great Success
Thanks to all who attended the 2019 Annual Conference, the largest gathering of health funders in the country, for three days of education, networking and fun. Conference materials are now live and can be accessed here. We hope to see funders at the 2020 GIH Annual Conference on Health Philanthropy in Minneapolis, Minnesota from June 17-19, 2020!
New Publication: Healthy Eating, Active Living: Reflections, Insights, and Considerations
We are excited to announce the release of the new GIH supplement, "Healthy Eating, Active Living: Reflections, Insights, and Considerations," published in the summer 2019 issue of the Stanford Social Innovation Review (SSIR). Sponsored by The Colorado Health Foundation, the supplement provides a snapshot of the latest thinking from health funders, researchers, and advocates on healthy eating and active living (HEAL) and healthy communities. Drawing on their experiences and expertise, these authors from leading local, state, and national organizations reflect on their past and current work, offer lessons for the field, and suggest next steps to create healthier communities that help reduce obesity and its associated chronic illnesses. Our hope is that this resource can help grantmakers and their partners reflect on their HEAL investments, provide some new insights and ideas, and stimulate new thinking as we continue to work towards improving the health of all people.
Save the Date for the 2019 GIH Fall Forum
Mark your calendar to attend the GIH Fall Forum from November 7-8, 2019 in Washington, DC! The Fall Forum is an excellent opportunity for funders with a strong interest in health policy to get up-to-speed on current issues, interact with leading thinkers, and connect with their grantmaking peers. (Please note that the GIH Fall Forum is only open to staff and trustees of foundations, corporate giving programs, and philanthropy-serving organizations.) Stay tuned for more information!
PHILANTHROPY @ WORK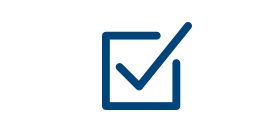 Grants & Programs

Mary Black Foundation (Spartanburg, SC) • Blue Cross Blue Shield of Michigan Foundation (Detroit, MI) • John A. Hartford Foundation (New York, NY) • Metta Fund (San Francisco, CA)
Read More →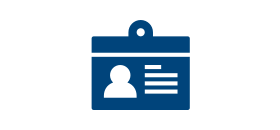 Transitions
Shawn Ginwright and Bishop Minerva Carcaño (The California Endowment) • Jennifer Lin (Blue Shield of California Foundation)
Read More →
Awards
Mat-Su Health Foundation (Wasilla, AK) •
Read More →
Reports
New York State Health Foundation
(New York, NY)
Read More →
Grantmakers In Health, 1100 Connecticut Avenue NW, Suite 1200, Washington, DC 20036