SEPTEMBER 2017
In our 35th anniversary survey of GIH board members and board alumni, several identified the social determinants of health as a primary challenge—now and in the future—for health philanthropy.
A look back at some of GIH's favorite publications over the years, in celebration of our 35th year anniversary.
---
The Business Alliance for Local Living Economies has spent the last 17 years working with thousands of local businesses, investors, and civic leaders who are strengthening local communities across the United States and Canada—and several years ago, began to identify a set of strategies that consistently create local economies that work for all.
Grantmakers, practitioners, and advocates have recognized the role of place in shaping health, and know that there is a growing urgency to respond to inequities related to housing, residential segregation, and neighborhood conditions. This urgency is likely to soon be compounded by the emerging issue of climate change and the health effects it will have on already vulnerable neighborhoods.
What does health and housing mean to you?  Does it mean reducing lead in our homes? Does it mean bringing support to us older adults so we can remain at home? The good news is that health and housing is a vast umbrella, providing an opportunity for philanthropy to make a positive difference. 
Uncertainty, confusion, anxiety, fear. With services and supports to our community's most vulnerable residents repeatedly at risk over the last several months, we have found ourselves wondering: is this the new reality? And as a relatively small local foundation, how can we most effectively target our resources to make a difference?
Despite its far-reaching consequences, domestic violence is an issue that is still held at the societal margins of silence and unwillingness to act. Tragic manifestations of power and control will continue if we do not recognize the ways in which health care, philanthropy, and many other sectors can join in the effort to end domestic violence.
Hersh Foundation
"Foundations play a critical role in shaping the outcomes of overall health in their area by investing in programs that provide mental health resources through medical centers, arts, and education for members of their community."
GIH NEWS
10 Days Remain: 2018 GIH Annual Conference Call for Proposals
In this time of dynamic social change, every health funder must face staying relevant and effective. Like a choppy sea, the challenges come from multiple directions: demographic shifts that affect community dynamics; increasing levels of social inequality; rapidly changing public policies; a health care system in transition; and new change management tools and techniques—to name just a few. We invite you to help shape GIH's 2018 Annual Conference on Health Philanthropy, which will be held in Chicago from June 20-22. How are you Navigating Currents of Change? Click here to read more about next year's conference theme, and our call for proposals process. Proposals are accepted through Friday, September 29.
New Podcast Series: "Fresh Perspectives: Voices from the Field"
GIH is pleased to introduce "Fresh Perspectives: Voices from the Field," a new podcast launched in celebration of GIH's 35 years in the field. This series will share insights from three philanthropic leaders, each of whom brings a unique perspective to the table. These interviews will cover everything from "top of mind" issues to the individual's career path, and a vision for a future that ensures better health for all people. It is our hope that this podcast serves as a celebration of philanthropy's contributions to date, as well as a look at what is to come. Click here to listen to the first episode, in which GIH President and CEO Faith Mitchell chats with Timothy McCue, Director of Grant Programs at Potomac Health Foundation.
Register for the GIH Fall Forum Today
Registration for the 2017 GIH Fall Forum is now open! This year's event will be held at the Washington Marriott Georgetown in Washington, DC from Thursday, November 9 to Friday, November 10. On the first day of the meeting, a variety of high-level experts will deepen participants' understanding of key aspects of the private and public health insurance systems that are being debated and changed, share timely updates on supporting outreach and enrollment, and detail how coverage gaps are being addressed and managed. The second day will feature a communications workshop for funders, during which participants will hear about current communication challenges in health policy and explore foundation approaches to meet those challenges. Kathy Ko Chin, President and CEO of the Asian and Pacific Islander American Health Forum, will deliver the fifth annual Lauren LeRoy Health Policy Lecture, sharing her insights on the policy and systems changes that would benefit Asian Americans, Native Hawaiians, and Pacific Islanders at the national, state, and local levels. Experts will also share tools funders can use in designing advocacy communications support for grantees and building digital media capacity. For more information, view the draft agenda.
PHILANTHROPY @ WORK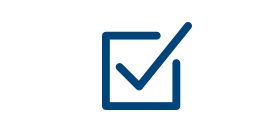 Grants & Programs

The California Endowment (Los Angeles, CA) • The Health Foundation of Central Massachusetts (Worcester, MA) • Health Foundation for Western & Central New York (Buffalo, NY) • Independence Blue Cross Foundation (Philadelphia, PA) • Lifetime Arts (New Rochelle, NY) • Mat-Su Health Foundation (Wasilla, AK) • Palm Healthcare Foundation (West Palm Beach, FL) • Sisters of Charity Foundation of South Carolina (Columbia, SC) • Well Being Trust (Oakland, CA)
Read More →
Reports
Foundation for a Healthy Kentucky (Louisville, KY) • Interact for Health (Cincinnati, OH)
Read More →
Grantmakers In Health, 1100 Connecticut Avenue NW, Suite 1200, Washington, DC 20036