OCTOBER 2017
In the immediate aftermath of natural disasters like hurricanes Harvey, Irma, and Maria, people require help with food, water, physical injuries, housing, and other survival concerns. Longer term, their needs are more complex—and less visible.
A look back at some of GIH's favorite publications over the years, in celebration of our 35th year anniversary.
---

The Colorado Health Foundation's unprecedented journey to creating and endowing Healthier Colorado—a nationally unique 501(c)(4) organization—arose when the foundation began its transition from a public charity to a private foundation in 2011.
Roughly half of all U.S. teens experience a mental health disorder at some point, and one in five suffers severe impairment. Now, more than ever, America stands to gain important insights from other countries that have developed comprehensive and effective approaches to youth mental health.
Prison health is a matter of public health. And the United States is a global outlier in its incarceration rates and widespread use of solitary confinement, a common practice in juvenile and adult facilities.
The George Gund Foundation
"In these times of unprecedented threat to the most basic American social safety net—particularly Medicaid—we feel a special obligation to challenge our risk tolerance and deploy every tool in the philanthropic toolbox in defense of essential services, particularly health care."
GIH NEWS
New Podcast Series: "Fresh Perspectives: Voices from the Field"
GIH is pleased to introduce "Fresh Perspectives: Voices from the Field," a new podcast launched in celebration of GIH's 35 years in the field. This series will share insights from three philanthropic leaders, each of whom brings a unique perspective to the table. These interviews will cover everything from "top of mind" issues to the individual's career path, and a vision for a future that ensures better health for all people. It is our hope that this podcast serves as a celebration of philanthropy's contributions to date, as well as a look at what is to come. Click here to listen to the first episode, in which GIH President and CEO Faith Mitchell chats with Timothy McCue, Director of Grant Programs at Potomac Health Foundation.
PHILANTHROPY @ WORK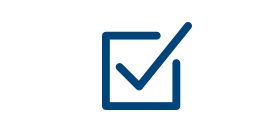 Grants & Programs

Allegany Franciscan Ministries (Palm Harbor, FL) • BHHS Legacy Foundation (Phoenix, AZ) • Blue Shield Foundation of California (San Francisco, CA) • Bristol-Myers Squibb Foundation (New York, NY) • CDC Foundation (Atlanta, GA) • The Health Foundation of Central Massachusetts (Worcester, MA) • HNH Foundation (Concord, NH) • Palm Healthcare Foundation (West Palm Beach, FL) • Paso del Norte Health Foundation (El Paso, TX) • Salem Health and Wellness Foundation (Carneys Point, NJ)
Read More →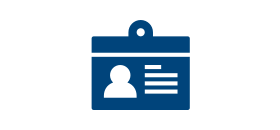 Transitions
Theresa Fay-Bustillos (Blue Shield of California) • Dr. Helene Gayle (The Chicago Community Trust)
Read More →
Requests for Proposals
New York State Health Foundation (New York, NY)
Read More →
Reports
Mary Black Foundation (Spartanburg, SC) • Foundation for a Healthy Kentucky (Louisville, KY)
Read More →
Awards
Health Literacy Media (St. Louis, MO) • Conrad N. Hilton Foundation (Los Angeles, CA) • Interact for Health (Cincinnati, OH) • Sisters of Charity Foundation of South Carolina (Columbia, SC)
Read More →
Grantmakers In Health, 1100 Connecticut Avenue NW, Suite 1200, Washington, DC 20036