January / February 2018
This year's conference theme, Navigating Currents of Change, recognizes that we are in a period of intense social change that challenges funders from several directions—all at once. And we want to hear from you.

In California, where our foundation is based, upwards of 1 million residents lack access to clean and safe drinking water in their homes. Their drinking water is contaminated by nitrates from fertilizer, industrial solvents, naturally-occurring arsenic, and other harmful elements. And this drinking water crisis is not unique to California.
A group of funders, working in partnership with GIH, developed a health funder learning journey to understand this health care evolution and examine how hospitals and health systems can more effectively advance health equity in partnership with health funders.
At the turn of this century, then Surgeon General Dr. David Satcher put out the first Surgeons' General Report on oral health and declared that poor oral health was a "silent" epidemic that impacted much of the United States. That declaration was a pivotal moment that increased salience and spurred action around the issue. Nearly two decades later, however, the epidemic persists, albeit with less silence.
When the New York State Health Foundation launched the Healthy Neighborhoods Fund, the flagship program of our Building Healthy Communities priority area, we knew access to healthy and affordable food, opportunities for physical activity, and the overall built environment of neighborhoods greatly influenced health outcomes. But we also knew that community leaders were the key to making any real change.
Ford Foundation
"There are many opportunities for health funders and funders focused on economic security to work together to promote economic and health equity — bringing health experts and advocates together with economic justice advocates to support local, state and federal policy advocacy on cross-cutting issues; and bringing the reach, expertise, and resources of health funders to the challenges of making sure that the populations most in need of new programs, like paid family leave, know about and access them."
GIH NEWS
Nominate a Rising Star for the Terrance Keenan Institute
The Terrance Keenan Institute for Emerging Leaders in Health Philanthropy, founded by GIH with support from the Robert Wood Johnson Foundation, offers a tremendous opportunity for foundation leaders to enhance the professional development of their most promising staff by nominating them to be institute fellows. Terrance Keenan Institute fellows spend two days with seasoned leaders from the field of health philanthropy, participating in a program that focuses on leadership development, mentoring, and building collegial connections that can endure throughout the fellows' careers. The institute will be held October 10-11, 2018, in Washington, DC. Nominations must be received by February 16. To nominate a fellow or learn more about the program, click here.
NEW! "Fresh Perspectives" Interview with Dr. Richard Besser
Check out our newest episode of "Fresh Perspectives: Voices from the Field," launched in celebration of GIH's 35 years in the field, in which GIH President and CEO Faith Mitchell chats with Dr. Richard Besser, President and CEO of the Robert Wood Johnson Foundation!
GIH Announces New Board Members
GIH is pleased to announce that Aranthan (AJ) Jones II, Senior Policy Advisor at the W.K. Kellogg Foundation and Laura Landy, President and CEO of The Rippel Foundation have been elected to its board of directors. Their three-year terms begin in April 2018. To read more about this year's new board members and officers, click here.
Save the Date for the GIH Annual Conference on Health Philanthropy
If professional development is one of your New Year's resolutions, mark your calendar for the GIH Annual Conference on Health Philanthropy, which will be held from June 20-22 in Chicago! From small communities to the national arena, funders are Navigating Currents of Change by developing successful strategies. The 2018 annual conference will be a time to share these strategies, identify best practices, and discuss new priorities. Registration opens at www.gih.org in late February.
PHILANTHROPY @ WORK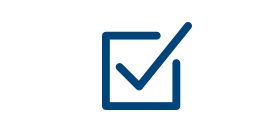 Grants & Programs

California Wellness Foundation (Los Angeles, CA) • Conrad N. Hilton Foundation (Los Angeles, CA) • Episcopal Health Foundation (Houston, TX) • The Foundation for a Healthy High Point (High Point, NC) • Foundation for a Healthy St. Petersburg (St. Petersburg, FL) • John A. Hartford Foundation (New York, NY) • The Health Foundation of Central Massachusetts (Worcester, MA) • The Jewish Healthcare Foundation (Pittsburgh, PA) • Mat-Su Health Foundation (Wasilla, AK) • MetroWest Health Foundation (Framingham, MA) • RCHN Community Health Foundation (New York, NY) • Richmond Memorial Health Foundation (Richmond, VA) • Saint Luke's Foundation (Cleveland, OH) • Sisters of Charity Foundation (Columbia, SC) • St. David's Foundation (Austin, TX) • UniHealth Foundation (Los Angeles, CA) • The Harry & Jeanette Weinberg Foundation (Owings Mills, MD) • Williamsburg Health Foundation (Williamsburg, VA)
Read More →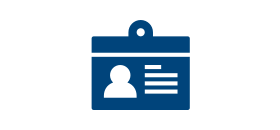 Transitions
Carla Batts (The Allegany Franciscan Ministries) • Jonathan M. Ellen, MD and Katurah Jenkins-Hall, PhD (Foundation for a Healthy St. Petersburg) • Bonnie J. Hackbarth (Foundation for a Healthy Kentucky) • David Jordan (United Methodist Health Ministry Fund) • Terence Mulligan, Angelica Salas, and Geri Yang-Johnson (The California Wellness Foundation) • Lindsay Prunella (Mat-Su Health Foundation)
Read More →
Reports
Blue Cross Blue Shield of Massachusetts Foundation (Boston, MA) • de Beaumont Foundation (Bethesda, MD) • RCHN Community Health Foundation (New York, NY) • New York State Health Foundation (New York, NY)
Read More →
Awards
Foundation for a Healthy Kentucky (Louisville, KY) • Saint Luke's Foundation (Cleveland, OH) • The Sisters of Charity Foundation of South Carolina (Columbia, SC)
Read More →
Grantmakers In Health, 1100 Connecticut Avenue NW, Suite 1200, Washington, DC 20036