October 2018
This October, GIH is welcoming our fifth class of Terrance Keenan Fellows. We are proud of this milestone and of the evolution of the Terrance Keenan Institute for Emerging Leaders in Health Philanthropy that the fellows are part of. This month's Bulletin celebrates the history of the institute and the promise of the fellows.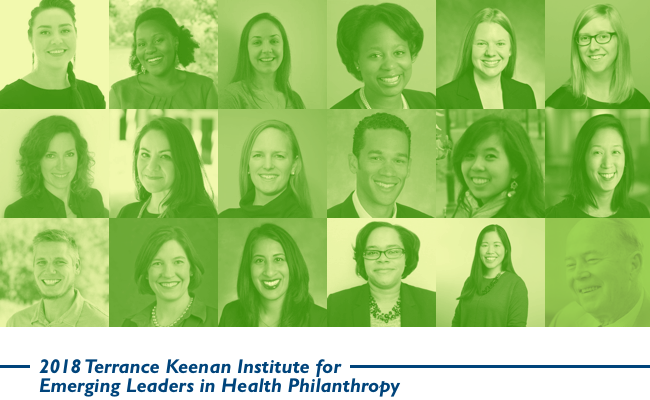 Shivon Brite, Empire Health Foundation • Tiffany Callender, Horizon Foundation • Anna Creegan, The Fannie E. Rippel Foundation • Tiffany Donelson, Connecticut Health Foundation • Jean Freeman-Crawford, Missouri Foundation for Health • Emmy Ganos, Robert Wood Johnson Foundation • Abigail Goodwin, Palm Healthcare Foundation • Michelle Gutiérrez, Notah Begay III Foundation • Morgan Hynd, Maine Health Access Foundation • Marcus Johnson, Vitalyst Health Foundation • Priscilla Ko, Bristol-Myers Squibb Foundation • Carolyn Wang Kong, Blue Shield of California Foundation • Scott Malloy, Montana Healthcare Foundation • Mary O'Donnell, The Retirement Research Foundation • Padmini Parthasarathy, The California Wellness Foundation • Christy Ross, Baptist Community Ministries • Emily Yu, BUILD Health Challenge


---
2018 Faculty: Luisa Boyarski, Center for Public & Nonprofit Leadership, Georgetown University • Ned Calonge, The Colorado Trust • Chet Hewitt, Sierra Health Foundation • Faith Mitchell, Grantmakers In Health • Robin Mockenhaupt, Robert Wood Johnson Foundation • Karen Voci, Harvard Pilgrim Health Care Foundation
View 2010-2018 TK Cohorts →
Editor's Note: The following Views from the Field articles have been pulled from the GIH time capsule in celebration of the fifth Terrance Keenan Institute! The articles have been reprinted from GIH's historical archives, and the information included was accurate at time of print.
2013 was a year like no other for coverage advocates in the United States. With the Affordable Care Act's (ACA) first year of open enrollment nearly upon us, Vitalyst Health Foundation initially convened a small group of key Arizona partners to discuss how to most effectively deal with an incredible coverage opportunity amidst an uncertain landscape.
Problems that seem impossible at first are often the most interesting to tackle. At a time when the health care system is facing a host of challenges, many with attributes that are impossible to solve alone, we see organizations from across the health and social sectors combining their skills and expertise through interesting partnerships to crack the "impossible" together.
Amidst the backdrop of substantial decreases in tobacco use among adults, and particularly young people, tobacco prevention can seem to be a battle that has been fought and won. There is still much to do, however, to protect individuals from secondhand smoke, prevent youth from beginning tobacco use, and address tobacco related disparities.
The health care delivery system is evolving to value prevention over intervention. There is an increasing interest in addressing the social determinants of health through health system-community partnerships. There are more health foundations willing to fund policy advocacy as a strategy to improve the overall health and well-being of individuals, families, and communities.
Care for people with co-occurring conditions remains terribly fragmented. Three separate systems exist—health, mental health, and substance use services—to care for each individual problem, each one with its own set of norms, culture, regulations, reimbursement process, and accountability.
Aetna Foundation, Inc. • Blue Shield of California Foundation • Connecticut Health Foundation • Empire Heath Foundation • Robert Wood Johnson Foundation • Metta Fund • New York State Health Foundation • Kate B. Reynolds Charitable Trust • Richmond Memorial Health Foundation • Sierra Health Foundation • The California Wellness Foundation • W.K. Kellogg Foundation • Wyandotte Health Foundation
GIH NEWS
Call for Awards Nominations
Grantmakers In Health is pleased to announce the call for nominations for the Andy Hyman Award for Advocacy and Terrance Keenan Leadership Award in Health Philanthropy. Nominate an outstanding grantee or grantmaker today! Submissions are due on Friday, December 7. To learn more, click here.
Register for the GIH Fall Forum by Friday
Each fall, GIH hosts the Fall Forum, designed for funders with a strong interest in health policy. The Fall Forum is an excellent opportunity for grantmakers to get up-to-speed on current issues, interact with leading thinkers, and connect with one another. Funders return home with a deeper understanding of important topics, an introduction to some key players, and ideas about how to apply what they've learned to their work. Registration is open until this Friday for the 2018 Fall Forum, which will include three meetings:

Count Us In! Roles for Health Funders in Ensuring a Fair and Accurate Census
Wednesday, November 14, 2018
---
Hope and Healing: A Public Health Approach to Youth Violence Prevention
Thursday, November 15, 2018
---
All Eyes on the States: A Post-Election Analysis
Friday, November 16, 2018

The second day of the Fall Forum will also feature the sixth annual Lauren LeRoy Health Policy Lecture, delivered by Rev. Starsky D. Wilson, President and CEO of the Deaconess Foundation. Register to join your colleagues at the GIH Fall Forum to learn more and explore critical issues.
Saying Farewell to Linda
Linda Tabach, GIH's Executive Coordinator and Communications Assistant, has accepted a new position with the Association of Academic Health Centers as Executive Assistant to the CEO. We wish her well in her new role! Please reach out to Natasha at nkhanna@gih.org or 202.452.8331 should you have any questions or ideas related to communications.
PHILANTHROPY @ WORK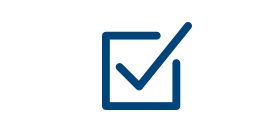 Grants & Programs

Archstone Foundation (Long Beach, CA) • The California Endowment (Sacramento, CA) • The California Health Care Foundation (Oakland, CA) • Colorado Health Foundation (Denver, CO) • John A. Hartford Foundation (New York, NY) • Health Foundation of Western and Central New York (Buffalo, NY) • Conrad N. Hilton Foundation (Los Angeles, CA) • Jewish Healthcare Foundation (Pittsburgh, PA) • St. David's Foundation (Austin, TX)
Read More →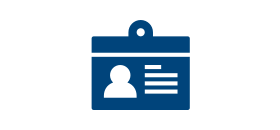 Transitions
Haley Denny, Keisha Gray, Kim P. Kristen Bennett, Helen J. Espenshade, and Scott Neumann (Brandywine Health Foundation) • The Blue Shield of California Foundation • Kathy Higgins (Blue Cross NC Foundation) • Mari Kuraishi (Jessie Ball duPoint Fund) • Northwest Health Foundation
Read More →
Awards
The Blue Cross Blue Shield of Michigan Foundation (Detroit, MI) • Health Literacy Media (St. Louis, MO) • Robert Wood Johnson Foundation (Princeton, NJ) • The Sisters of Charity Foundation of South Carolina (Columbia, SC)
Read More →
Reports
Blue Shield of California Foundation (San Francisco, CA) • The New York State Health Foundation (New York, NY) • RCHN Community Health Foundation (New York, NY)
Read More →
Requests for Proposals
New York State Health Foundation (New York, NY)
Read More →
Grantmakers In Health, 1100 Connecticut Avenue NW, Suite 1200, Washington, DC 20036