September 2019
With this year's annual conference being my last as GIH's President and CEO, I would like to share a few personal reflections on the evolution of this gathering—which is still health philanthropy's largest!—and its value to us and to the field.
Gun violence prevention research is woefully underfunded, receiving significantly less research funding and scientific attention compared with other leading causes of death. Using a methodology that calculated expected levels of research investment based on mortality rates, one study estimated that between 2004 and 2015 gun violence received just 1.6 percent of the federal research support projected and had 4.5 percent of the volume of publications anticipated.
Across the country, more than 45 million family members are providing care for older adults with chronic, disabling health conditions. There are a multitude of reasons why health grantmakers should be concerned about this, ranging from caregivers' critical role in managing the needs of complex care patient populations to the manifold short- and long-term impacts caregiving has on the health and wellness of caregivers themselves
The United States is in the midst of a historic demographic shift, with the population of older adults projected to double by 2060. This societal shift in the US, and around the world, reflects the remarkable advances in medications, health care technology, and public health interventions developed over the past century. As a result, older adults are poised to become this nation's single greatest renewable resource, a resource befitting a new paradigm of care that supports better health outcomes for all of us as we age.
One can hardly deny America's abundant prosperity and rise as a global superpower; yet, upon closer investigation, we see a gross, unequal distribution of that prosperity. This discrepancy caused many of us, including many of this year's Terrance Keenan Institute Fellows, to enter the philanthropic field, seeking to address society's ills and correct historical malpractices.
"The Ralph C. Wilson, Jr. Foundation invests in sustained quality of life for those living in Southeast Michigan and Western New York embracing the values of teamwork, innovation, and being outcome focused."
GIH NEWS
10 Days Remain: 2020 GIH Annual Conference Call for Proposals
We invite you to help shape GIH's 2020 Annual Conference on Health Philanthropy, "Creating a Healthy Tomorrow," which will be held in Minneapolis, Minnesota from June 17-19. Click here to read more about next year's conference theme, and our call for proposals process. Proposals are accepted through Thursday, September 26.
Register for the GIH Fall Forum Today
Registration for the 2019 GIH Fall Forum is now open! This year's event will be held at the Westin Georgetown in Washington, DC from Thursday, November 7 to Friday, November 8. The GIH Fall Forum is an excellent opportunity for funders to get up-to-speed on current health policy issues, interact with leading thinkers, and connect with grantmaking peers. Funders return home with a deeper understanding of important topics, an introduction to some key players, and ideas about how to apply what they've learned to their work.

The first day of this year's Fall Forum, November 7, will explore effective ways to bring health care directly to patients using approaches that transcend traditional clinical models. Funders will learn about supporting care delivery that is portable, flexible, and creative in reaching consumers. In addition, Katie M. Keith, a faculty member and researcher at Georgetown University and Health Affairs contributing editor, will deliver the seventh annual Lauren LeRoy Health Policy Lecture. The second day of the meeting, November 8, will explore innovative approaches to using research, data, and evaluation to advance health equity, promote community engagement, and drive policy change.

For more information on each day of the Fall Forum, view the event online. To register for the Fall Forum, click here.
PHILANTHROPY @ WORK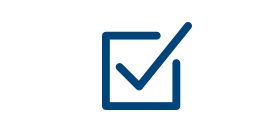 Grants & Programs

BHHS Legacy Foundation (Phoenix, AZ) • Mary Black Foundation (Spartanburg, SC) • George Family Foundation (Minneapolis, MN) • Richmond Memorial Health Foundation (Richmond, VA) • St. David's Foundation (Austin, TX) • The Harry and Jeanette Weinberg Foundation
Read More →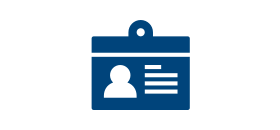 Transitions
Antony Chiang (Empire Health Foundation) • Dr. John Church (Arthur Vining Davis Foundations) • Nimrod Goor (Weinberg Foundation) • Sarah Lyman (Alliance Healthcare Foundation) • Kathryn Swartz and Lindsay Prunella (Mat-Su Health Foundation) • Marcus Walton (Grantmakers for Effective Organizations)
Read More →
Reports
Case Foundation (Washington, DC) • Ethel and James Flinn Foundation (Detroit, MI) • New York State Health Foundation (New York, NY) • RIZE Massachusetts (Boston, MA)
Read More →
Awards
Mat-Su Health Foundation (Wasilla, AK)
Read More →
Grantmakers In Health, 1100 Connecticut Avenue NW, Suite 1200, Washington, DC 20036