August 2019
For the past seven years, Grantmakers In Health (GIH) has been part of the Rural Health Philanthropy Partnership, which convenes public and private foundations, researchers, and policy makers to discuss federal programs and foundation-led initiatives in rural areas.
Over the last two years, the Healthcare Anchor Network has helped deepen our understanding of the role and potential of health systems, as anchor institutions in their communities, to address systemic economic and racial inequities. The collective activities and learning of this health system-led collaboration that is exploring what it means to embrace the "anchor mission" is supported by The Democracy Collaborative, a research, field-building, and advisory nonprofit focused on building community wealth and expanding economic democracy.
As philanthropy works to solve upstream and immediate challenges to health, people with disabilities are a key group whose health and accessibility needs should be taken into consideration. However, our new study of close to 1,000 people in the social sector found that the vast majority of foundations and nonprofits are excluding millions of people with disabilities daily.
The negative effects on health of housing instability, growing income inequality, concentrated poverty, and racial segregation are undeniable. In fact, the health inequities resulting from these challenges are getting worse, exacerbated by market forces, policy gridlock, and increased political polarization. Health funders have been among those stakeholders who are exploring the synergies between health and housing, only to realize that each policy domain presents a complicated world to navigate.
As a program officer for a statewide foundation in the Midwest, it is exciting to see that "rural" is having its time in the spotlight. I have realized the importance of rethinking the arc of Healthy Eating, Active Living strategies against the realities of rural living. I hope these insights might fuel further conversation on the challenges and opportunities of building authentic rural partnerships.
GIH NEWS
Don't Miss Your Chance: Nominations Open for the GIH Board
GIH is seeking nominations for its board of directors for terms beginning in March 2019. Nominations must be submitted by September 7. To learn more about the nomination process, click here.
Plan to Attend the 2019 GIH Fall Forum
Mark your calendar to attend the GIH Fall Forum from November 7-8, 2019 in Washington, DC! The first day of the Fall Forum will explore effective ways to bring health care directly to patients using approaches that transcend traditional clinical models. In addition, Professor Katie M. Keith, a faculty member and researcher at Georgetown University and Health Affairs contributing editor, will deliver the seventh annual Lauren LeRoy Health Policy Lecture. The second day of the Fall Forum will explore innovative approaches to using data to advance health equity, promote community engagement, and drive policy change. Stay tuned for details about the meeting agenda and logistics!
#GIHac Materials Now Live
Thanks to everyone who joined us in Seattle, Washington, this summer for the 2019 GIH Annual Conference on Health Philanthropy, Ideas. Innovations. Impact. We are excited to announce that all materials from this year's conference are now live! You can also access podcast recordings of our plenary sessions here. We hope that you will continue to learn, connect, and grow with GIH in the years to come and that you will revisit your learning by viewing these materials and by searching #GIHac on Twitter. We look forward to seeing you at the 2020 GIH Annual Conference, June 17-19 in Minneapolis, Minnesota!
PHILANTHROPY @ WORK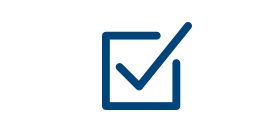 Grants & Programs

The Blue Cross Blue Shield of Michigan Foundation (Detroit, MI) • Blue Cross and Blue Shield of North Carolina Foundation (Durham, NC) • Blue Shield of California Foundation (San Francisco, CA) • The Foundation of a Health High Point (High Point, NC) • Conrad N. Hilton Foundation (Agoura Hills, CA) • Maine Health Access Foundation (Augusta, GA) • Paso del Norte Health Foundation (El Paso, TX) • Potomac Health Foundation (Woodbridge, VA)
Read More →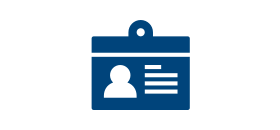 Transitions
Victoria Flint and Omari Richens (Mat-Su Health Foundation) • Amy Gianficaro, Joel Johnson, Courtney McCormick, Joseph O'Neill and Natasha Patterson (HealthSpark Foundation) • Marc J. Holley (Conrad N. Hilton Foundation) • Tamela Luce (Phoenixville Community Health Foundation) • Sammye Pokryfki and Lebron McPhail (Mat-Su Health Foundation) • Dr. Steve Pu (Health Literacy Media) • Erin Matthews Thomas (Potomac Health Foundation)
Read More →
Requests for Proposals
Foundation for Opioid Response Efforts (New York, NY) • Moses Taylor Foundation (Scranton, PA) • Robert Wood Johnson Foundation (Princeton, NJ)
Read More →
Reports
Cone Health Foundation and Kate B. Reynolds Charitable Trust (Greensboro, NC) • Episcopal Health Foundation (Austin, TX) • Montana Healthcare Foundation (Bozeman, MT) • RCHN Community Health Foundation (New York, NY)
Read More →
Grantmakers In Health, 1100 Connecticut Avenue NW, Suite 1200, Washington, DC 20036