AUGUST 2017
As part of our 35th anniversary celebration, we reached out to GIH board members and board alumni to share their advice to health funders about the primary challenges that philanthropy should be tackling. As described in my July letter, several pointed out the contributions health funders have made—and can continue to make—to policy change.
A look back at some of GIH's favorite publications over the years, in celebration of our 35th year anniversary.
---
Local policy tracking enables advocates to understand the degree to which health-promoting policies have diffused across jurisdictions and where to target future investments; if you advocate for, research, evaluate, or fund policy change, a local policy database will enrich and facilitate your work.
There were nearly 11 million admissions to United States' jails in 2015—and research shows that men and women admitted to jail have disproportionately higher rates of chronic illness than the general population, along with higher rates of early death.
Sometimes a shift in perspective leads to far-reaching innovations, whether in policy, programs, or grantmaking.
As anchor institutions, hospitals can drive place-based change and improve health outcomes through local hiring, procurement, and other efforts that address the social, economic, and environmental factors that shape health.
Michigan Health Endowment Fund
"Charitable organizations like the Health Fund must play a role in supporting the most vulnerable among us. However, philanthropy cannot fill all the gaps in funding for health and human services. As a foundation, our job is to support innovative and sustainable programs that can change lives for the better in the long term, hopefully preventing needs from becoming urgent in the first place."
GIH NEWS
2018 GIH Annual Conference Call for Proposals
In this time of dynamic social change, every health funder must face staying relevant and effective. Like a choppy sea, the challenges come from multiple directions: demographic shifts that affect community dynamics; increasing levels of social inequality; rapidly changing public policies; a health care system in transition; and new change management tools and techniques—to name just a few. We invite you to help shape GIH's 2018 Annual Conference on Health Philanthropy, which will be held in Chicago from June 20-22. How are you Navigating Currents of Change? Click here to learn more about next year's conference theme, and our call for proposals process.
New Resource: Behavioral Health Funding Infographic and Directory
Over 70 philanthropic organizations completed GIH's recent survey about investments in mental health, substance use, trauma, and other behavioral health issues. Check out the summary infographic and connect with grantmaking peers using the newly updated behavioral health funder directory.
Don't Miss Your Chance: Nominations Open for the GIH Board
GIH is seeking nominations for its board of directors for terms beginning in March 2018. Nominations must be submitted by September 1. To learn more about the nomination process, click here.
Save the Date for the 2017 GIH Fall Forum
Save the date for GIH's 2017 Fall Forum, which will be held at the Washington Marriott Georgetown in Washington, DC from November 9-10. Each fall, GIH offers programming designed for funders with a strong interest in health policy. This year's Fall Forum will be an important opportunity to participate in comprehensive discussions about the complex and rapidly changing health policy environment. A variety of high-level experts will deepen participants' understanding of key aspects of the private and public health insurance systems that are being debated and changed, share timely updates on supporting outreach and enrollment, and detail how coverage gaps are being addressed and managed.

Kathy Ko Chin, President and CEO of the Asian and Pacific Islander American Health Forum, will deliver the fifth annual Lauren LeRoy Health Policy Lecture, sharing her insights on the policy and systems changes that would benefit Asian Americans, Native Hawaiians, and Pacific Islanders at the national, state, and local levels. The second day of the Fall Forum will feature media training for funders. Stay tuned for more information!
PHILANTHROPY @ WORK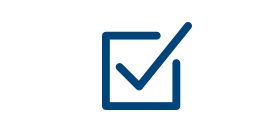 Grants & Programs

Blue Shield of California Foundation (San Francisco, CA) • Episcopal Health Foundation (Houston, TX) • The George Gund Foundation (Cleveland, OH) • Conrad N. Hilton Foundation (Los Angeles, CA) • Potomac Health Foundation (Woodbridge, VA) • Saint Luke's Foundation of Cleveland, Ohio (Cleveland, OH) • Sisters of Charity Foundation of South Carolina (Columbia, SC) • St. David's Foundation (Austin, TX) • Stavros Niarchos Foundation (Greece) • Sunflower Foundation (Topeka, KS)
Read More →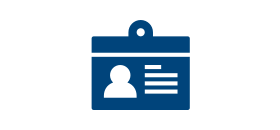 Transitions
Annie Bill and Lisa Wade (Mat-Su Health Foundation) • Tom Brown and Alison Elster (Kate B. Reynolds Charitable Trust) • Robert Macauley, MD, FAAP, FAAHPM (Cambia Health Foundation) • Lauren Wechsler (First Hospital Foundation)
Read More →
Reports
Blue Cross Blue Shield of Massachusetts Foundation (Boston, MA) • New York State Health Foundation (New York, NY)
Read More →
Grantmakers In Health, 1100 Connecticut Avenue NW, Suite 1200, Washington, DC 20036