THANK YOU MAAR MEMBERS!
MAAR succeeds when its members succeed. To thank you for your continuing support and loyalty, we want to celebrate YOU during Membership Appreciation Week with lots of activities, classes, giveaways and treats.
Be our guest for one or two classes. When registering, select one continuing education class and one non-continuing education class. See our website for a complete description. Contact MAAR directly at 952-933-9020 for Head Shot registrations. | REGISTER

Reauthorize the National Flood Insurance Program (NFIP)
The National Association of REALTORS (NAR) needs your help to drive messages to Members of Congress urging them to support H.R. 2874, "The 21st Century Flood Reform Act."
H.R. 2874 reauthorizes the NFIP and makes a number of critical improvements to the NFIP including increased funds for mitigation activities, caps on overall premium increases, improved claim and mapping processes, as well as removing hurdles for more private market participation in the flood insurance market. Reauthorization of the NFIP will help over 5 million homeowners in 22,000 communities around the country, so it is critical Congress acts now.
If Congress fails to take action to reauthorize the NFIP, it will expire by September 30, 2017.
Attention Members

4th Quarter MLS payment is due by September 30, 2017.
To pay via credit card, log in to the online portal to review your credit card information and/or to remove invalid credit cards before submitting payment. Please make sure there is only one credit card (payment profile) on file to submit your payment. If you are enrolled in auto-pay please also log in to your account to ensure there is only one credit card on file.
To protect your credit or debit card information payments by phone will not be accepted. Payments can be made securely online or in person. Once payment is submitted, there are no refunds available.
Help Texas Flooding Victims
When major disaster strikes, the REALTORS® Relief Foundation has one goal: help families who have endured unimaginable loss.

The REALTORS® Relief Foundation is currently coordinating efforts for relief in the Gulf Coast cities and in the greater Houston, Texas, area due to unprecedented flooding left by Hurricane Harvey. Please consider making a donation TODAY!

MAKE A CONTRIBUTION

WEEKLY MARKET ACTIVITY REPORT
"Conversationally speaking, it has been a busy and exciting summer for residential real estate. Much has been said about low supply, higher prices and speedy sales, but the truth of the matter is that buyers are snatching up desirable homes no matter the trends. Good transactions are occurring with smart lending practices. Although more inventory would be useful, the market is finding a way to succeed." | MORE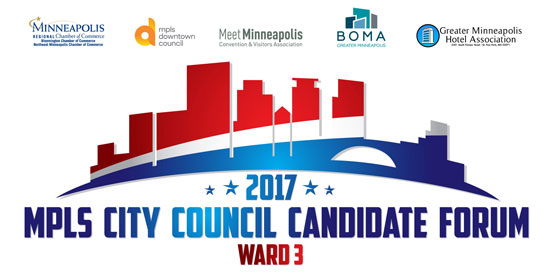 MAAR is the Presenting Sponsor of Minneapolis Regional Chamber of Commerce Mayoral Election 2017 events. Hear 3rd and 7th Ward candidate positions and perspectives on pressing issues, current and proposed policies, as well as the future of the city. These events are free and REALTORS® engagement is highly encouraged! (Registration is separate for these events)
Minneapolis City Council Candidate Forum Ward 3, September 6, 2017 2:30-3:30p.m. at Crowne Plaza Northstar Hotel Register Free HERE

Minneapolis City Council Candidate Forum Ward 7, September 6, 2017 4:00-5:30p.m. at Crowne Plaza Northstar Hotel Register Free HERE

LUXURY HOMES: KNOW YOUR MARKET AND YOUR CONSUMERS
Thursday, September 21 (1:00 PM to 3:00 PM)

It doesn't matter if you're already working with luxury home clients, or intend to in the future, this course will help REALTORS® gain insight into the luxury real estate market. Questions about luxury homes will be address, such as: What makes a luxury home a "luxury home"? What do I need to know about the luxury home market? How are luxury home consumers different? By learning the answers to these questions REALTORS® will be able to better serve luxury home buyers and sellers. For example, they'll learn best practices for listing a luxury home so that the right audience will see it. They'll also learn best practices for narrowing down searches for luxury home buyers. After taking a dive into understanding the luxury home market attendees will feel more equipped than ever to work with luxury home consumers.
Registration begins at 12:00 p.m. In order to receive CE you must be on time for the course offering.
This course has been approved by the Minnesota Commissioner of Commerce for 2 hours of Real Estate Continuing Education. | REGISTER

Give the Gift of Literacy: Book Drive Sept 25 - Oct 20

We are partnering with the YMCA and Kodak to raise awareness about illiteracy, and acquire as many books as humanly possible. Donate new or gently used books appropriate for preschool through high school aged children (3-18 years). All of the books donated will bene­fit the YMCA in Minnesota. There will be a book drop-off kiosk at the MAAR office. Brokers, if you would like to help close the achievement gap and make a difference, please contact kellyh@mplsrealtor.com by Sept 20 to have a book kiosk delivered to your office. It's that easy. The book drive will run from September 25-October 20.

Broker Support Meeting

Friday, September 8 (9:30 a.m. - 11:00 a.m.)


Our topic this month is Reflecting on INMAN

This meeting we are hearing from several MAAR staff - David Arbit, Eric Meyers, and Kevin Amundsen as they share their reflections on what they heard, experienced and walked away with from attending the INMAN Connect conference this past August. Hear about trends, new technology, tips and tricks, the buzz and changes that is happening in real estate.

This is a Broker Member Benefit and free of charge. Please click to the right to register!

TECH BYTE

Wednesday, October 18, 2017 (8:00 AM to 4:00 PM)
6 CE Credits for $49 (over $130 value)

Consumers are finding new ways to obtain real estate information online, which can be detrimental if it's not accurate, and may change how they see the value of a REALTOR®. It also puts consumers at risk for cyber security issues. Technology has also changed what consumers are looking for in a home. At Tech Byte 2017, you will learn how to protect yourself and consumers from inaccurate information online and potential cyber scams, and understand the smart home technology demand.

6 CE Credits for $49 (over $130 value) – The courses offered at Tech Byte are approved by the MN Commissioner of Commerce for a total of 6 hours of Real Estate Continuing Education.
Limited seats, folks. Registration is now open.
169 Construction Update!
From Friday, August 25 to Friday, September 8, the exit ramps from northbound Hwy 169 to Bren Road and from Bren Road to southbound Hwy 169 will be closed for construction. Please allow extra travel time when visiting the MAAR office.
To learn more about alternative routes, visit mndot.gov/metro/projects/hwy169hopkins, where you can sign up for email updates and follow the project via social media.