JANUARY / FEBRUARY 2022
As we kick off GIH's 40th anniversary year and begin implementing our new strategic plan, I invite you to listen in on this conversation between myself and past GIH leaders about how health philanthropy has evolved, what is on the horizon, and how GIH and health funders can be more future-focused to achieve better health. We look forward to working with you to achieving better health for all through better philanthropy.
VIEWS FROM THE FIELD
Resolutions for a Revolution in Philanthropy
Henocson "Henny" Mulatre, Manager, Corporate Citizenship, Point32Health
Rachel Reichlin, MPH, MSN, RN, Senior Program Officer, Michael Reese Health Trust
Linda Shak, MSW, Program Officer, Sunlight Giving
Beth Jones, MPA, Director, Community Impact, Delta Dental of Iowa Foundation
Heading into the new year, we are now asking one another, "What risks did our foundations take during these past two years that we may want to continue? What has philanthropy done differently over the last two years that perhaps has made our sector more effective, inclusive, and responsive? We highlight three ways our foundations changed for the better during the pandemic, strategies funders are using to support building or shifting power to nonprofit partners.
Read More...
VIEWS FROM THE FIELD
Homelessness and Health Equity: Health Funders' Alignment and California's Next Medicaid Waiver
Brittney Daniel, Program Officer - Health, California Community Foundation
Laura Hogan, Senior Health Care Consultant, Pacific Health Consulting Group
Erin Jackson-Ward, Director of Community Benefit Giving, Cedars-Sinai
Alissa Ko, Senior Director of Public Affairs, Health Net
Dorothy M. Seleski, Vice President, Network, Access and Partnerships, Health Net
Rosemary C. Veniegas, Senior Program Officer - Health, California Community Foundation
California has a new plan under its recently-approved Medicaid waiver that builds on innovations implemented in recent state programs and is centered on health equity, especially for people experiencing homelessness.
Read More...
VIEWS FROM THE FIELD
The Power of Partnerships in Improving Health Care Access and Outcomes
Kelly Brittain, Senior Program Officer, Blue Cross Blue Shield of Michigan Foundation
Partnerships are essential to improving health care access, and outcomes, and forming partnerships require listening, learning, transparency, and flexibility.
Read More...
VIEWS FROM THE FIELD
All Hands on Deck: The Importance of Pursuing Funder Partnerships to Address Perinatal Mental Health
Stephanie Teleki, PhD, MPH, Director, Learning and Impact, the California Health Care Foundation
Elizabeth Myung Sook Krause, ScM, Director of Programs, Perigee Fund
Today, too many new mothers and birthing people are isolated and their well-being is overlooked, with severely negative consequences for maternal and child health and society.
Read More...
"We aim to seed a pooled grant mechanism to support anti-hunger initiatives launched by community-based organizations in the United States. Together with other funders, this new pooled fund would be guided by participatory grantmaking principles. It's not just what this proposed fund will support, but how it will support it."
GIH NEWS
Nominate a Rising Star for the GIH Terrance Keenan Institute
The nomination period is now open for the Terrance Keenan Institute for Emerging Leaders in Health Philanthropy. The institute is a living legacy through which Terrance Keenan's words and deeds continue to inspire future leaders in the field as they seek to create a more just and equitable world. The program emphasizes leadership development, exploration of critical issues facing the field, and building collegial connections that can endure throughout fellows' careers. Terrance Keenan Institute fellows will spend two days with seasoned leaders from the field of health philanthropy. The institute will take place October 12-13, 2022, in Washington, DC. Nominations must be received by March 3. To learn more, click here.
New Report: Improving Data on Race and Ethnicity: A Roadmap to Measure and Advance Health Equity
Achieving health equity begins with an ability to identify health disparities and their causes. To do that, we must have complete and accurate data on race, ethnicity, and other drivers of health. For far too long, large percentages of race and ethnicity data have been missing from federal and state health programs, with little progress towards closing the gaps. To identify the barriers and opportunities, Grantmakers In Health, in collaboration with the National Committee for Quality Assurance, interviewed a variety of stakeholders across the country, representing all levels of the health system. The second of two reports, Improving Data on Race and Ethnicity: A Roadmap to Measure and Advance Health Equity, builds on an earlier report, Federal Action Is Needed to Improve Race and Ethnicity Data in Health Programs, by providing more details about race and ethnicity data collection in federally administered health programs and an expanded list of recommendations for improving the data. The recommendations consider actions for states and the private sector as well as actions for the federal government. Philanthropy has a critical role to play in ensuring that health disparities are acknowledged and addressed, and can work directly with state and federal government to support the implementation of the actions outlined in this report.
New Survey: Funder Approaches to Youth Behavioral Health Equity
Even before the pandemic, the mental health and well-being of adolescents and young adults was worrisome and worsening. COVID-19 has exacerbated these trends and heightened existing disparities. GIH surveyed its Funding Partners in October 2021 to better understand how health foundations are addressing youth behavioral health equity. The survey results are summarized in an infographic that provides a useful snapshot of primary funding areas, types of populations supported, and top funding strategies.
Save the Date for the 2022 GIH Annual Conference
The 2022 GIH Annual Conference on Health Philanthropy, "Together 40 Years and Focused on the Future," will be held June 27-29, 2022. Interested in attending? Interested in sponsorship opportunities? Please contact GIH Development Advisor Beth Harris at bharris@gih.org Stay tuned for more information and save the dates!
GIH Announces New Board Members
GIH is pleased to announce that Irfan Hasan, Oanh Maroney-Omitade, Tricia Neuman, Randall Russell, and Nikki Highsmith Vernick have been elected to its board of directors. Their three-year terms begin in March 2022. To learn more, click here.
Revisit Your 2021 Learning
Thank you for another wonderful year with GIH! Revisit your learning and browse our collection of resources in our 2021 GIH Year in Review.
PHILANTHROPY @ WORK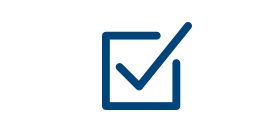 Grants & Programs
Con Alma Health Foundation (Santa Fe, NM) • Cone Health Foundation (Greensboro, NC) • Delta Dental of Kentucky Foundation (Louisville, KY) • Dogwood Health Trust (Asheville, NC) • John A. Hartford Foundation (New York, NY) • Medica Foundation (Minnetonka, MN) • New York State Health Foundation (New York, NY) • Quantum Foundation (West Palm Beach, FL) • RRF Foundation for Aging (Chicago, IL) • St. David's Foundation (Austin, TX) • Tufts Health Plan Foundation (Canton, MA) • The Harry and Jeanette Weinberg Foundation (Owings Mills, MD)
Read More →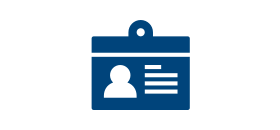 Transitions and Appointments
Sandra Clarke (Blue Shield of California Foundation) • Dr. Gary Nelson (Healthcare Georgia Foundation)
Read More →
Awards
Con Alma Health Foundation (Santa Fe, NM) • Marguerite Casey Foundation and Group Health Foundation
Read More →