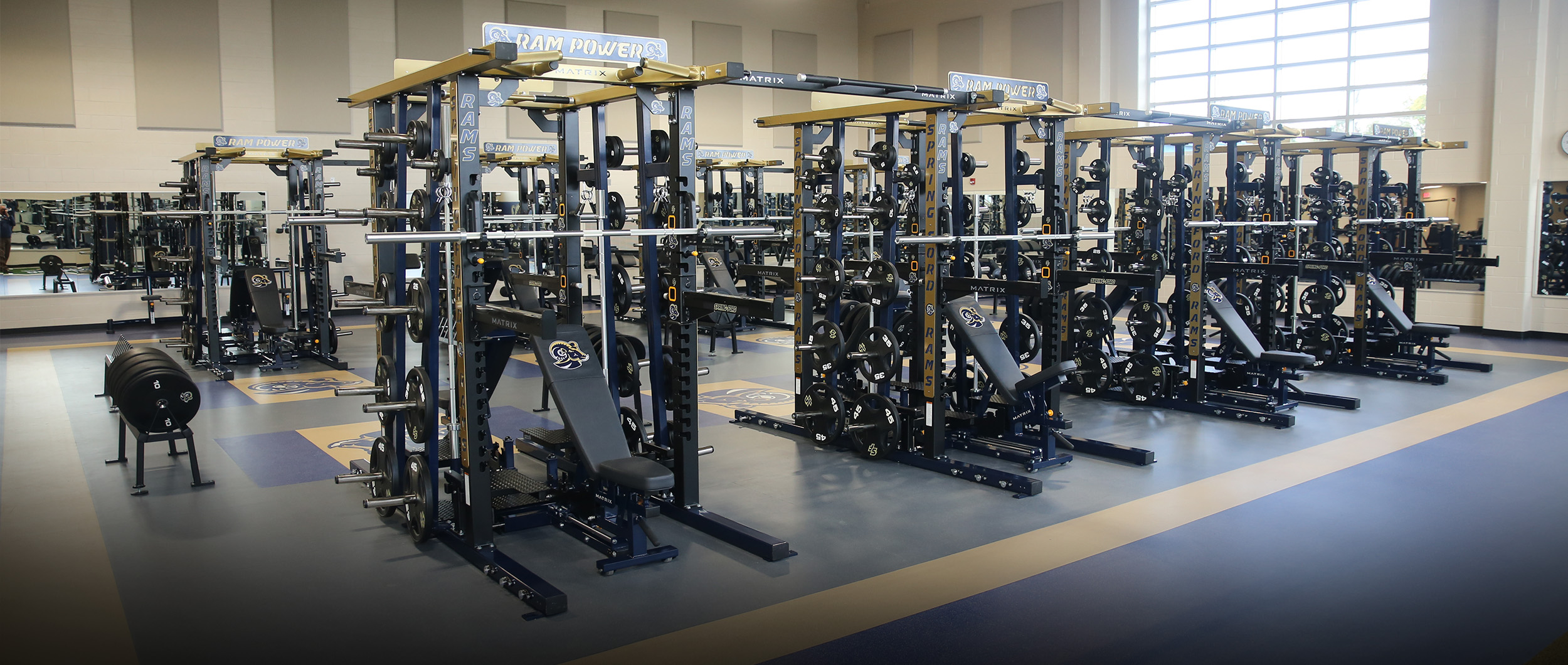 YOU DEMAND GREATNESS.


WE DELIVER IT.
If you're striving for victory, make sure Matrix is on your team so you have everything you need to build a winner from start to finish. With over 500 products, exclusive training tools and years of experience, we can help you create a facility that maximizes athletic potential in new ways. We can deliver a wide range of complete programming solutions to build strength, explosiveness, speed and agility in athletes of all kinds. Our partnerships with coaching professionals make it easy to access expert insight that enhances the way your team trains. And of course, everything Matrix is engineered and tested to meet the most stringent international standards for safety and quality, so we'll be with you season after season for years.




Discover all Matrix can do to help your athletes achieve more in the training room and on game day, and let's build something special together.
Running a successful training program takes three essential components: effective programming applied to build physical strength; strategic coaching to motivate athletes to perform at their best and comprehensive facilities to bring it all together. Uniting this foundational trio can be the key to unlocking the potential of a game-winning team – and Matrix can help.
Programming

Build the training program behind your athletes' success with programming that yields proven results. Instruction from our industry partners — strength and conditioning trailblazer Boyd Epley, renowned speed coach Phil Campbell, and veteran high school football coach Kris Walter — will help athletes reach peak overall performance in time for season. Sign up above to receive the muscle-building principles, speed technique protocols and actionable circuit training that have led teams to victory many times before.

Enhance the way your team trains and motivate them to become the fiercest competition. Applicable coaching tips and continuous support provided by our team of representatives experienced in the field (and on the field) keeps your focus on inspiring your student-athletes to excel. Fill out the form above to add Matrix to your huddle.



Create a proper training space where your athletes can work hard, build strength and be proud. When you join our mailing list above, you'll gain exclusive access to pre-designed equipment layouts and product packages that will maximize any team's space and budget. All customizable to boost team pride.



Case Study: Marian University
The Marian University weight room: a beautiful facility with a great story. Filled with a variety of customized Matrix pieces, the Knights have a place to call their second home and gather as a community of athletes, regardless of what sports team they are on. Click to hear from Vernon Smith, the Director of Strength and Conditioning at Marian.
"With all the custom logos on our racks and bars, I think what they gave Marian is the ability to have a voice. Every time you come in here, you know it's Marian University, you know it's Knights Strength. It symbolizes a home. It's not bare walls – this weight room has an identity for our athletes and our athletes identify with it."




>> Vernon Smith, Director of Strength and Conditioning at Marian University
When we team up with partners like you, we aim to provide complete solutions that make your facilities stand out and your student athletes proud. Hear how athletics departments across the country have enhanced their training space with Matrix.

"Now, this [fitness facility] is probably the envy of any high school, pretty much anywhere. What we were able to accomplish here is somewhat surreal and remarkable...The kids are taking great pride in it, they're super excited to be in there, it's very spacious. We get 100 kids in there and don't even blink an eye."

>> Dr. Patrick Nugent, Principal at Spring-Ford Senior High School
"I wanted whoever was using [the equipment] at the time to feel like it was part of their team and just a special place. I wanted people to know they were in the Mount Mercy gym. We hadn't had a great space for the first 35 years of existence of our athletic programs, and we finally got something that's proper."

>> Paul Gavin, Athletic Director at Mount Mercy University
Matrix Fitness USA
1600 Landmark Drive
Cottage Grove, WI 53527